Free cash flow performance
Even though ROCE and CROCI have been very modest, P&G does seem to consistently produce a reasonable amount of free cash flow. That said, free cash flow has been stable rather than growing in recent years.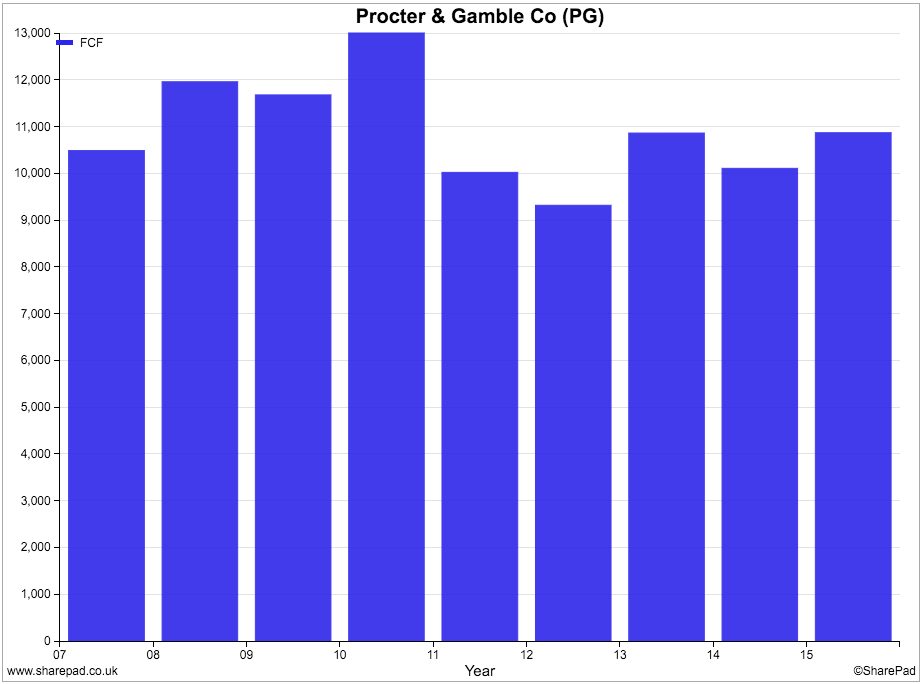 If we look at how much of its turnover it is turning into free cash flow - its free cash flow margin - we can see that after a period of growth following the Gillette acquisition in 2005 its performance has declined on this measure.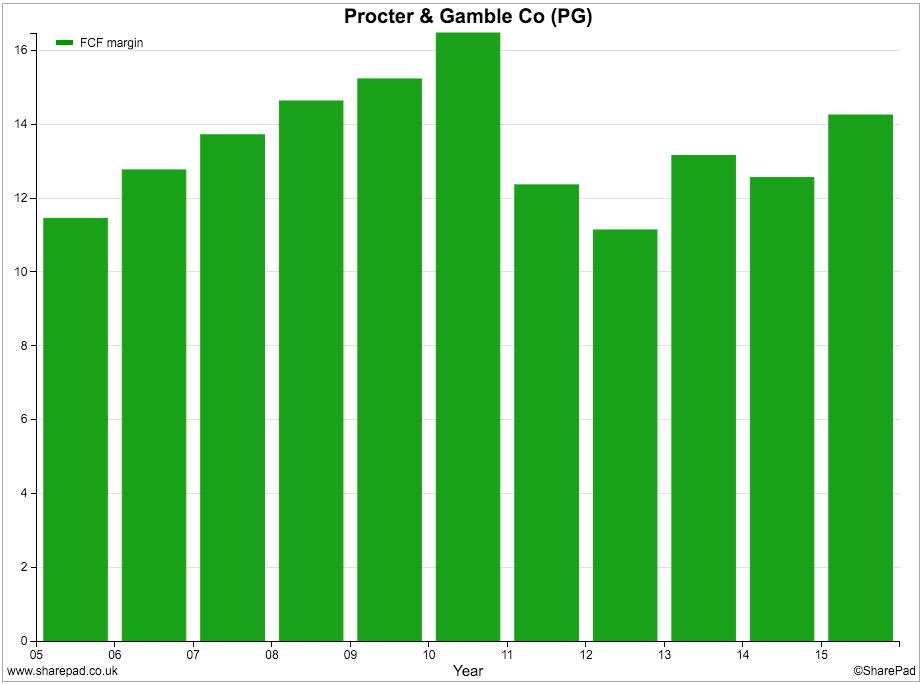 P&G looks to have a high quality of profits though. Its free cash flow per share has been close to and often higher than its earnings per share (EPS) as shown in the chart below. This is despite capex being higher than depreciation during the last five years.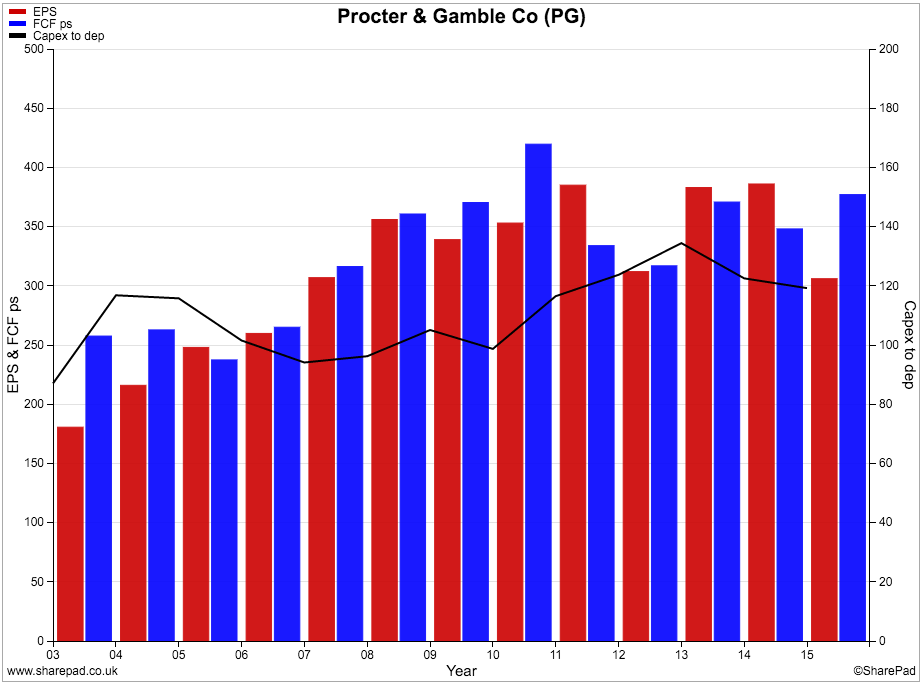 P&G shares have been one of the most reliable dividend payers on the US stock exchange. The company has increased its dividend for 59 years in a row. As you can see from the chart below, the dividends have been comfortably paid from its free cash flow. The gap between free cash flow per share (the first or red bars) and the dividend per share (the second or blue bars) is quite big which suggests that as long as free cash flow levels can be maintained - and hopefully grow - there is scope for further dividend growth from the shares.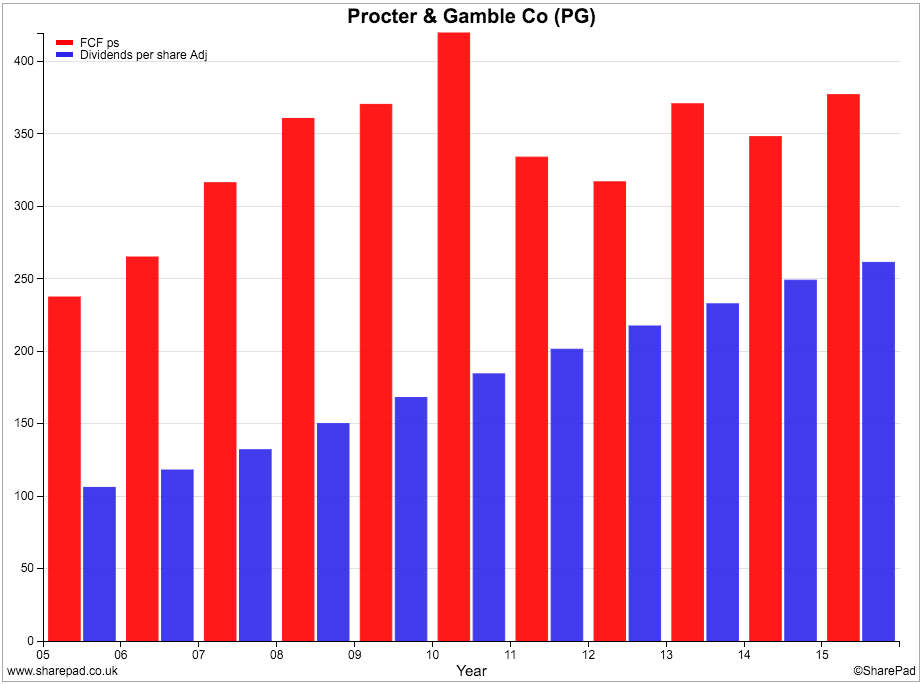 If we examine P&G's cash flow a little further, we can see that on top of the cash spent on paying dividends, large amounts of cash have been spent on share buybacks as well.
The chart below shows that P&G has been spending slightly more than its free cash flow on dividends and buybacks.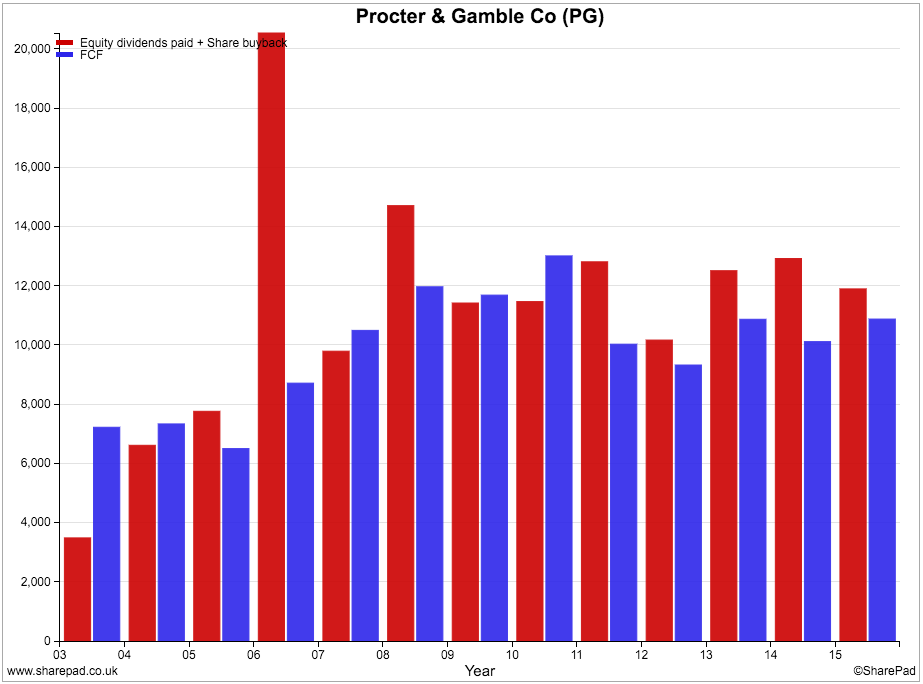 I'm not a fan of share buybacks. They are often a waste of shareholders' money because the company pays too much for them - more than the realistic value of the company. Another problem is that shares can be bought to offset new ones that are issued to employees as part of their bonuses. Companies do this to stop something known as the dilution of EPS caused by the number of shares in issue increasing. This looks to have been going on a lot at P&G.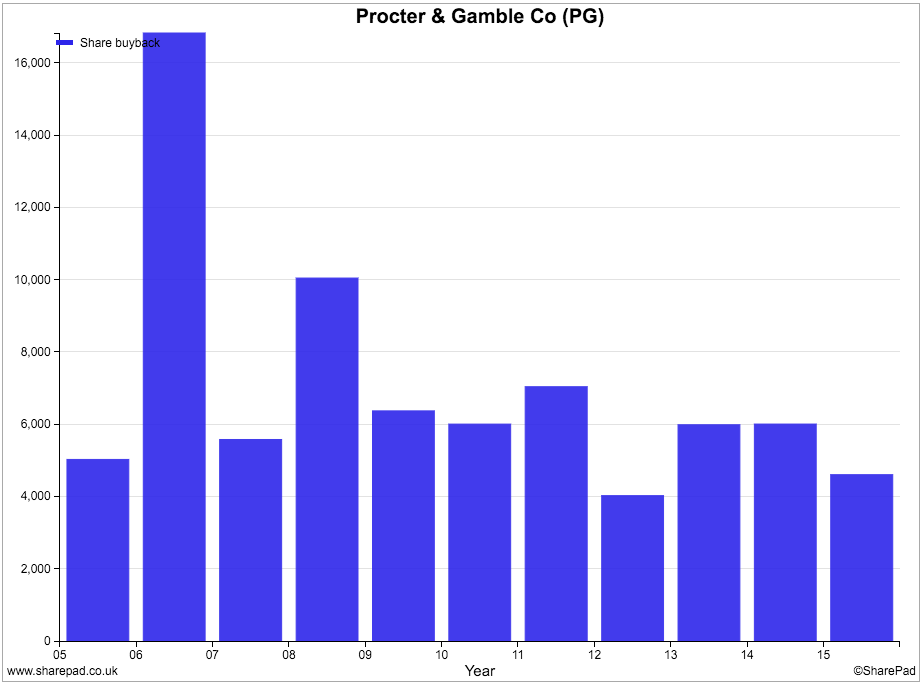 The chart above shows that billions of dollars have been spent on share buybacks in recent years. But the chart below shows that the number of shares in issue hasn't really fallen that much. Have shareholders really benefited from these buybacks? I'm not convinced that they have.