The curse of earnings per share (EPS)
EPS is probably the worst measure of company performance out there. Yet companies, the financial media and many investors remain obsessed with it. It may be simple to understand - the profits available to each share - but it has been abused for far too long.
Sadly for investors, EPS growth is at the heart of most management incentive plans. Some of the targets set for some managements are laughably easy such as increasing EPS by more than inflation when there isn't any meaningful inflation to speak of.
There is nothing wrong with EPS growth if it comes from selling more stuff profitably using a company's existing assets. However, in a world where borrowing money has been very cheap (due to low interest rates) for a long time now, it has become very easy for management teams to grow EPS by spending more money.
As long as a company invests in a project that earns more money than the interest on the borrowed money to finance it, EPS will go up. This does not mean that the project will earn enough money (by this I mean a high enough interest rate) for shareholders to compensate them for the risks they take by being the last in the queue to get paid.
One of the best recent examples of this in practice is Tesco. You'll find the details of a company's management incentive plan in the remuneration report of its annual accounts. Below is a snapshot from Tesco's 2011 accounts before the company came a cropper.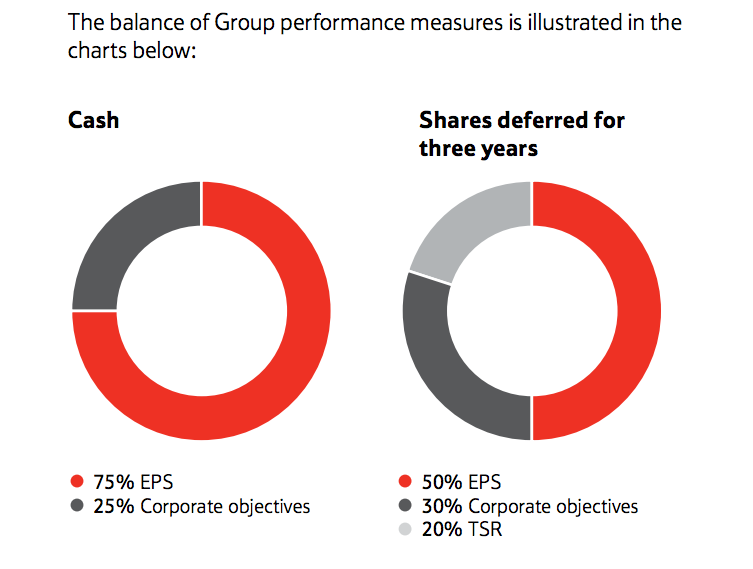 75% of the cash bonus was linked to growth in EPS. This was at a time when Tesco was spending heavily opening supermarkets all over the world - something which was proven to be a very bad long-term investment when profits collapsed in 2014. But as EPS was going up the management weren't complaining as they were cashing their bonus cheques.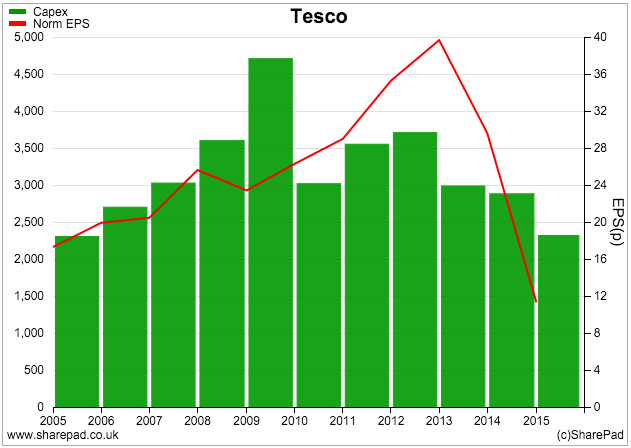 The other main abuse of EPS has been the increasing use of share buybacks by companies in recent years. Managements have been able to pay very high prices for their company's shares - often a lot more than they are worth - but still increase EPS and thus their bonus payments. This is because the buyback is funded from retained profits or borrowing. This reduces profits by increasing interest payments or reducing the interest received on the cash balance. If the percentage fall in profits is less than the percentage fall in the number of shares in issue, EPS will increase.
Buying overvalued shares actually destroys value for shareholders even if EPS goes up. (To read more on why this is, click here). You can work out for yourself whether a share buyback is good for you by using the share buyback tool in SharePad.