A closer look at ITV's cash flow performance
A rising CROCI is telling us that ITV's free cash flow performance has been improving in recent years. In most cases that is a good sign but it is always a good idea to take a closer look at what's been going on. Sometimes a company's free cash flow isn't always what it seems.
The initial signs look good. During the last few years ITV's free cash flow per share has been very close - sometimes more than - its earnings per share (EPS). This definitely wasn't the case ten years ago.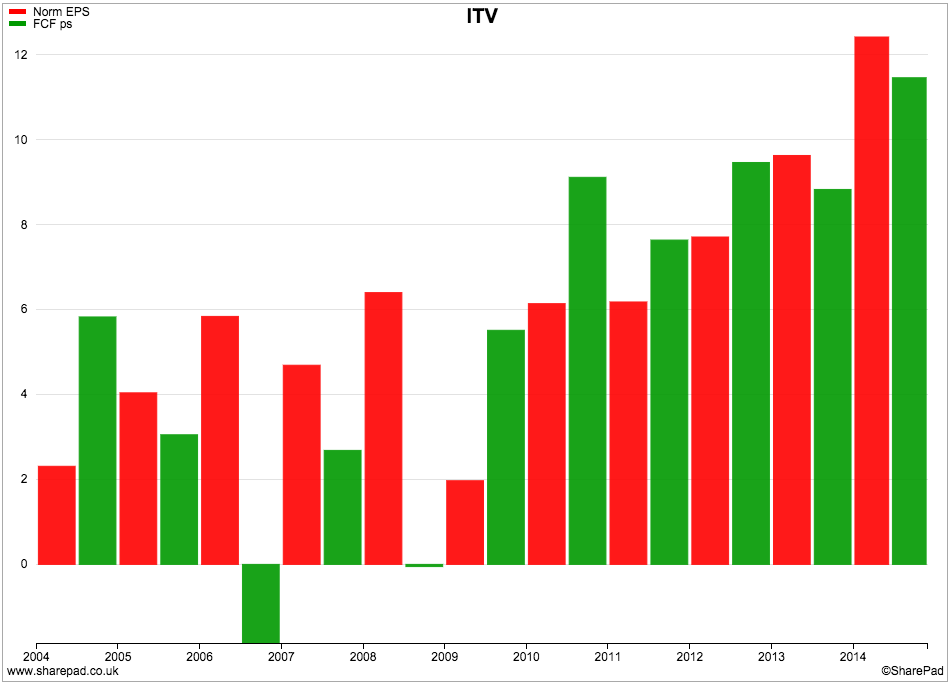 This growing free cash flow per share since 2009 allowed ITV to start paying dividends again in 2011 and then grow them at a very impressive rate.
ITV has also paid special dividends as well for the last three years and it's not too difficult to see why it has been able to do so.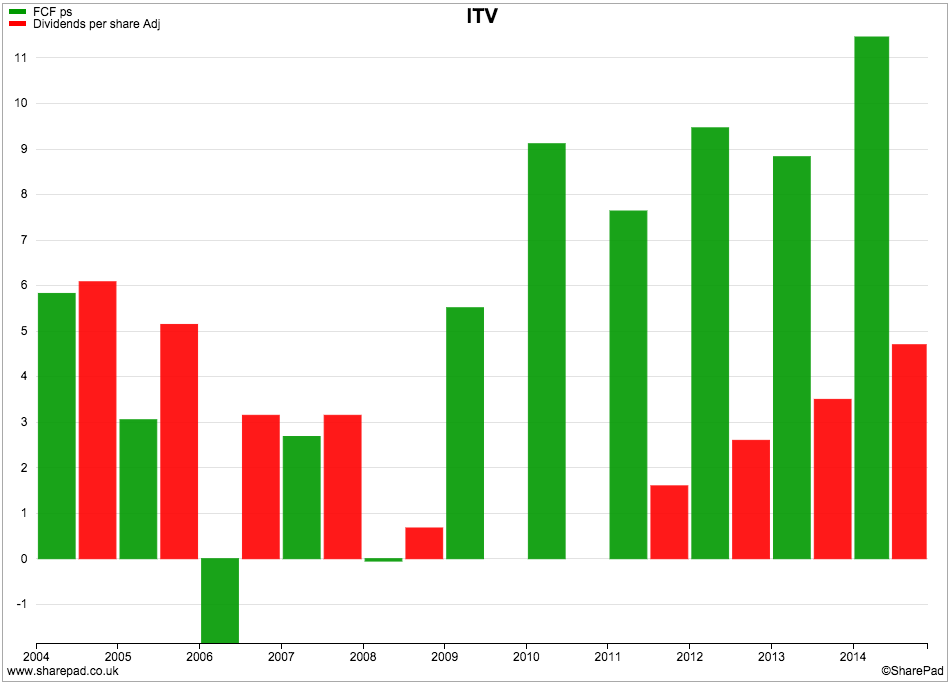 If you look at the chart above you can see that there has been a big surplus between ITV's free cash flow per share (the green bars) and its normal dividend per share (red bars). There has been plenty of spare cash flow to pay shareholders something extra on top.
If ITV's free cash flow continues to be maintained or grow from current levels then further special dividends could be possible.
So why has ITV been so good at generating lots of free cash flow for its shareholders in recent years?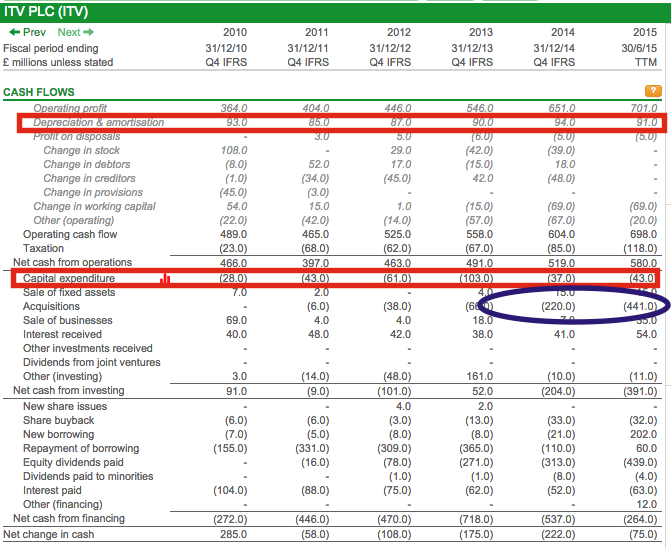 The best source of cash flow improvement is because of bigger profits and ITV ticks this box off nicely. But a closer inspection of its cash flow statement (above) shows that its capital expenditure - spending on new assets - has been a lot lower than its depreciation charge. In some years the gap between the two numbers has been quite big.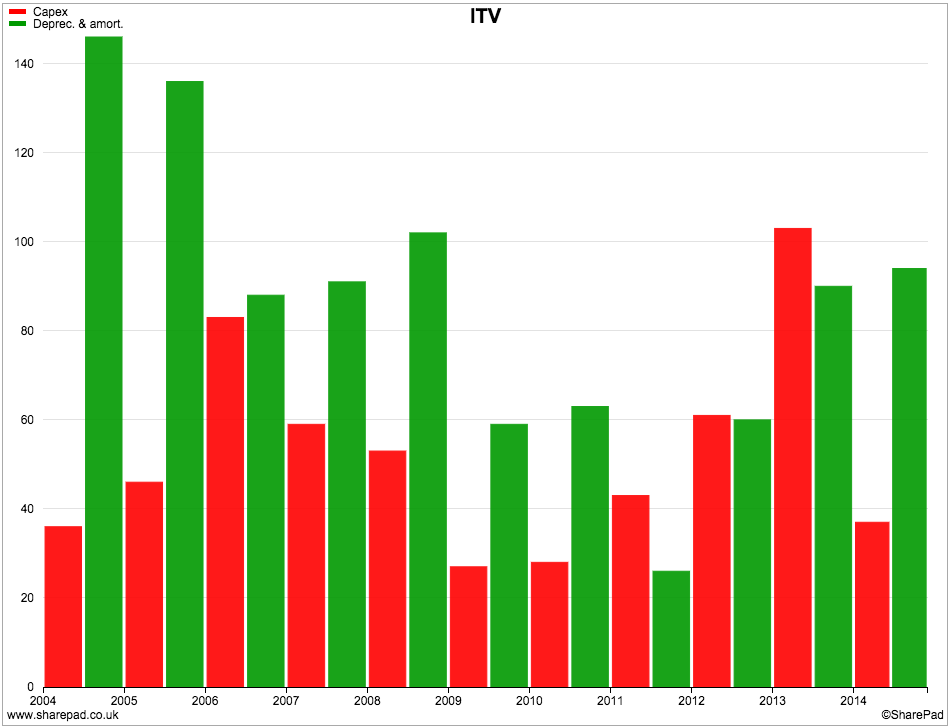 Normally this kind of behaviour would make me suspicious. It might make me think that ITV has been under-investing which could hurt its ability to make more money in the future. As you can see from the chart above this is nothing new. ITV has to spread the cost of things such as licences, customer contracts, software and programme libraries over their useful lives which don't need to be matched by outflows of cash every year. I don't think there is anything bad going on here.
ITV has been investing by buying other companies as highlighted by the blue ring in the cash flow statement above.