Fund investing - Can the bull market keep on running?
Of course it can. But that doesn't mean it will. If you are investing in a stock market fund -especially one that tracks the value of a stock market index - then it's probably a good idea to think about whether any fresh money you invest is going to allow you to grow the value of your savings pot. You need some way of weighing up the value of the stock market.
We are just over six years into a bull market in shares which began at the depths of the financial crisis at the end of 2008 and the beginning of 2009. Back then investors were frightened and pessimistic about the outlook for shares. Usually this is the ideal time to invest and so it has proved to be. Anyone who took the plunge, held their nerve and bought shares has done very well.
FTSE-All Share Index (ex investment companies):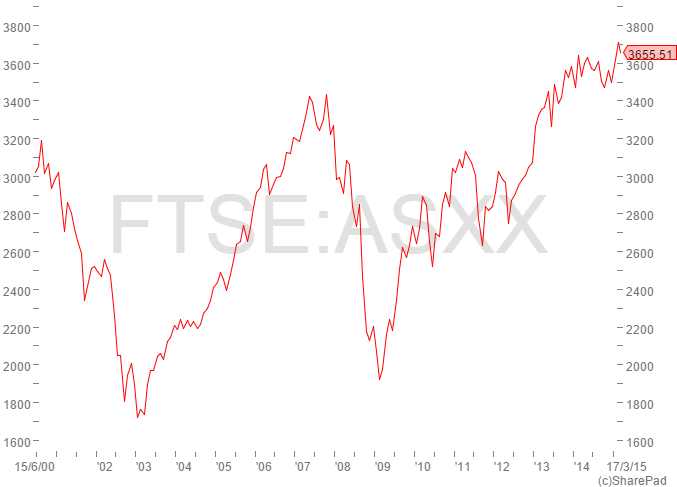 In the UK, the FTSE 100 has more than doubled in value as has the broader market measured by the FTSE-All Share Index (shown above). Over in America, the S&P 500 index has been an even better investment and has more than tripled since the March 2009 lows. Buying a cheap stock market tracker fund back then would have paid off handsomely.
However, if history is any guide then this bull market will end. As to when it will and how badly, then your guess is as good as mine.
The stock markets have been given a huge helping hand by the world's central bankers. These people set interest rates - the price of money - and they have reduced them to almost zero in order to help economies recover from the damage done by the financial crisis and the recession that followed.
As a consequence of this, interest rates on savings accounts and government bonds have been screwed down to absurdly low levels. In some cases, investors are even getting a negative interest rate on bonds. This means they are guaranteed to lose money if they hold them until they mature. Work out the logic of this if you can.
Given this backdrop, it is not really surprising that the value of stock markets have soared. The dividend yields on many shares - their effective interest rate - look a lot more attractive than savings accounts and this is why lots of people have bought them and their prices have gone up - a lot. There are plenty of investment experts out there that think that this is a good enough reason for the bull market to keep on running.
S&P 500 Index: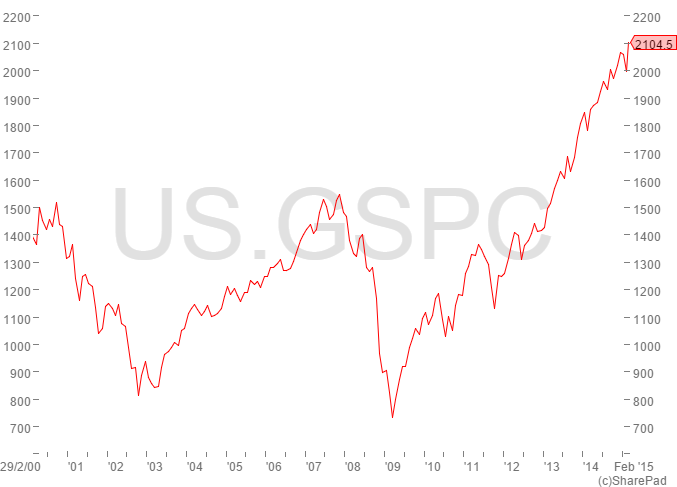 This might well happen. But if you are investing in a stock market fund, the general level of the market matters a great deal. Putting your ISA allowance to work in an expensive market could mean that your savings don't grow as fast as you want or need them to.
So by all means make sure you use your ISA allowance but don't be in a rush to invest it. Learning to wait for the right investment at the right price is not time wasted. What you learn whilst you are waiting can make a big difference.
So how do you work out if the stock market is cheap, fairly valued or very expensive?
This question is what many investors are trying to work out. There's no easy answer to it. However, there's a few simple checks you can do to get a feel of the market that SharePad can help you with.
1. Look at a price chart
Has the price been going up for a long time or has it been falling? Charts can be a very useful tool to help time when you invest. It's often better to buy after prices have fallen rather than jumping on to something that has been rising fast.
2. Valuations
Look at price earnings ratios (PEs) and dividend yields and see how they compare to history. Do valuations look high or low?
FTSE-All Share PE ratio: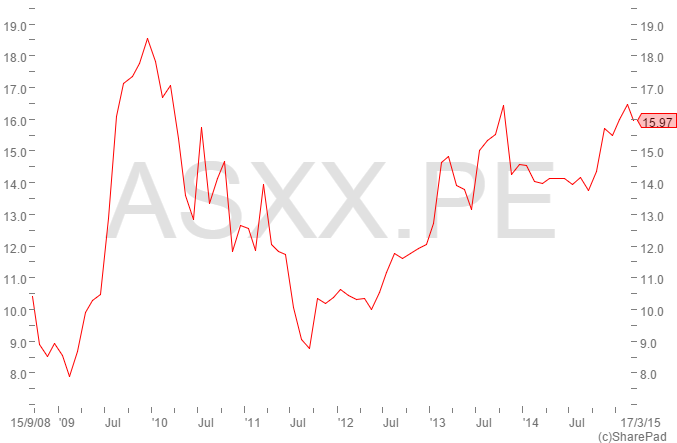 The PE ratio of the FTSE-All share index is just under 16 times. That's a lot higher than it was back in 2009 but probably not too high to suggest that the UK stock market is really expensive.
FTSE - All Share Dividend Yield: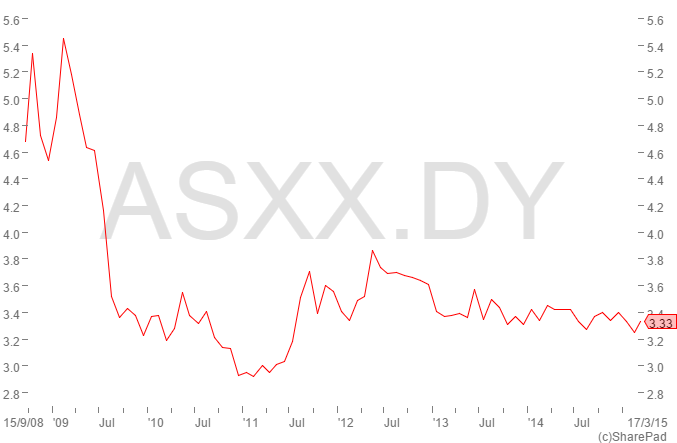 The current dividend yield is 3.33%. This is higher than the interest rate on most savings accounts and government bonds and possibly explains why people will keep on putting their money into shares. As far as the dividend yield as a measure of the stock market's value is concerned, this measure might be saying that the value of the UK market may be fair rather than really cheap or expensive. A yield of over 5% back in 2009 with hindsight was a sign that the market was cheap whereas a yield of 2% at the height of the technology bubble in 2000 (not shown on the chart) was a sign that the market was overvalued.
3. Sentiment
Back in January, I wrote about volatility - how much share prices bounce around and how you can use it as a measure of investor sentiment. You can look at a measure known as the VIX index which relates to the S&P 500. When the value of the VIX is low it may be a sign of overconfidence and complacency amongst investors. When it is high, pessimism is high which could signal a buying opportunity. What happens to America's stock market tends to feed through to the UK's so the VIX can be a useful measure to keep an eye on in SharePad.
VIX Index: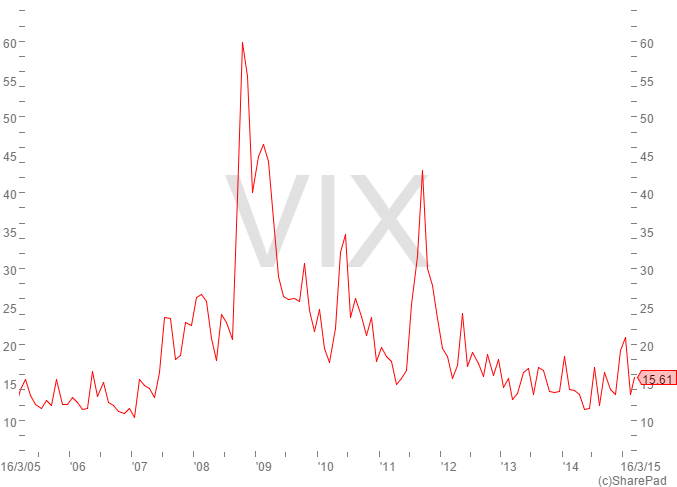 The VIX is at a very low level compared with its ten year history and at similar levels to the last stock market peak in 2007/08. Warren Buffett is famous for saying, "be fearful when others are greedy and greedy when others are fearful". Well, there doesn't seem to be much fear in the US stock market at the moment. It may not crash any time soon, but current levels may not be a great buying opportunity.