Investment trust Z-score
The Z-score (not to be confused with Altman's Z-score used to predict company bankruptcy risk) compares the current discount or premium with the average discount or premium over a specified time period. You calculate it by taking away the current discount from the average discount and divide the answer by the standard deviation of the discount (how much it has moved about).
So if an investment trust has a current discount of 3% and an average discount of 8% over the last five years and the standard deviation is 2 then the Z-score will be 2.5 ((-3+8)/2)) (remember a discount is a negative number and taking a negative away from a negative turns it into a plus).
Don't worry, SharePad will calculate this for you. You can choose whether you want the Z-score to be calculated over 1, 3, 5, 7 or 10 years. You can view a trust's 12 month Z score on the Financial summary tab but you can add one or more Z-score columns to a list. Select Add column then Funds & Bonds and you'll find Z-score in the Investment trust section.
The simple rule for Z scores is:
Numbers larger than zero indicate that a trust is expensive compared to history
Numbers less than zero suggest a trust is cheaper.
A trust that trades at a premium to its NAV can still have a negative Z-score. In this case it means that the premium is lower than the average premium over the period.
Personal Assets Trust has a 12 month Z-score of -0.66. This indicates that its current premium of 0.15% is slightly below the average premium for the last 12 months.
Here are a couple more examples. These are not recommendations.
The Lindsell Train Investment Trust (LSE:LTI) has been a star performer. As you can see from the chart below it has consistently traded at a premium to its NAV. But recently that premium has widened significantly to around 25% - way above its historic range. Its Z-score is 2.50 - that's a standard deviation of 2.5 times above its average premium to NAV over the last 12 months. Some investors might see this as a sign to take some profits on their investment or sell their entire holding.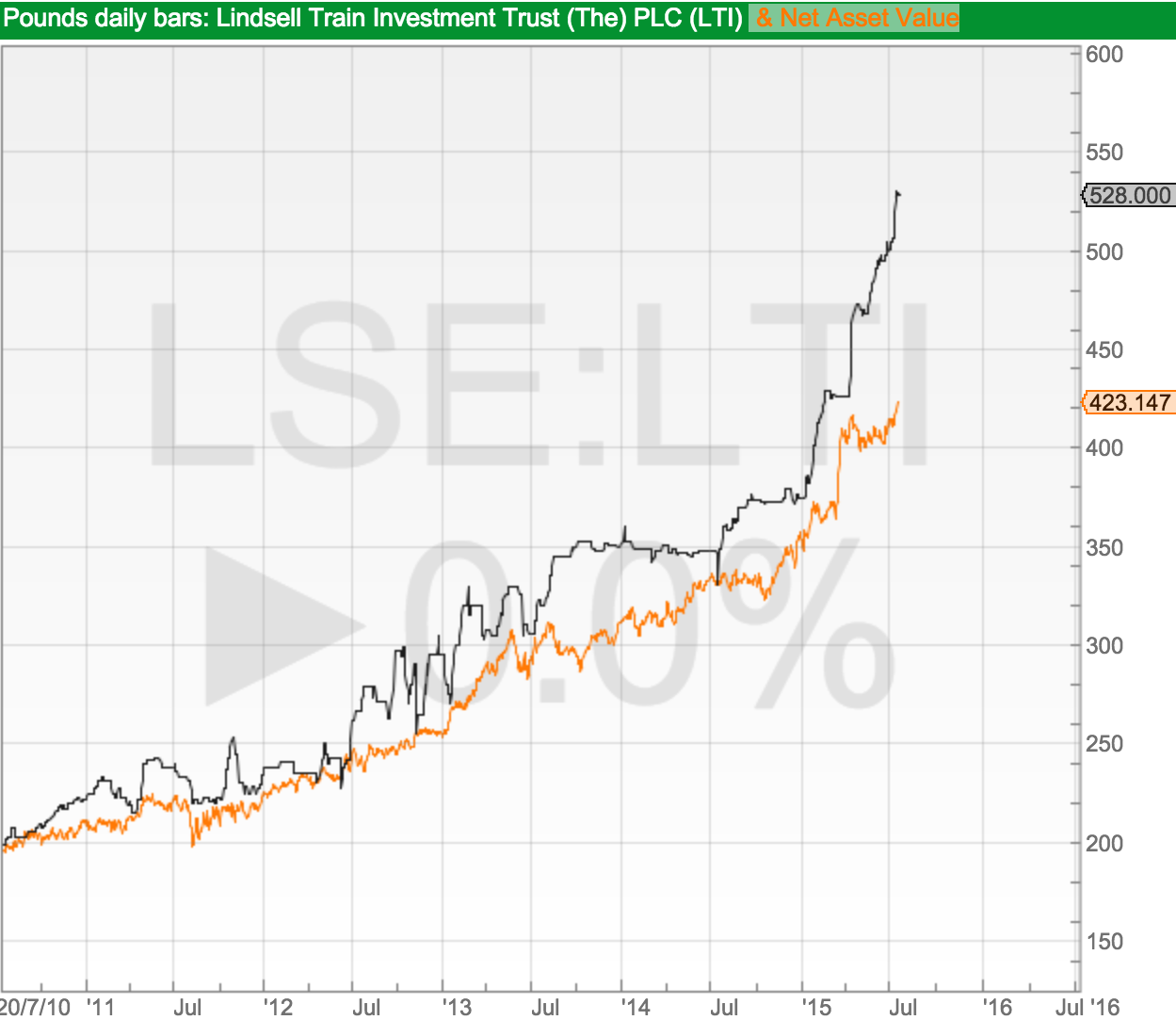 The same idea can be applied for shares trading at a discount. The Standard Life Smaller Companies Trust (LSE:SLS), which has been one of the best-performing investment trusts over 10 years, has tended to trade at a modest discount to its NAV or around par. However, the discount has been wider than normal for the last year and consequently the trust has a Z-score of -1.39. With the price rising, and the discount currently around 10%, you might take the view that the discount could narrow.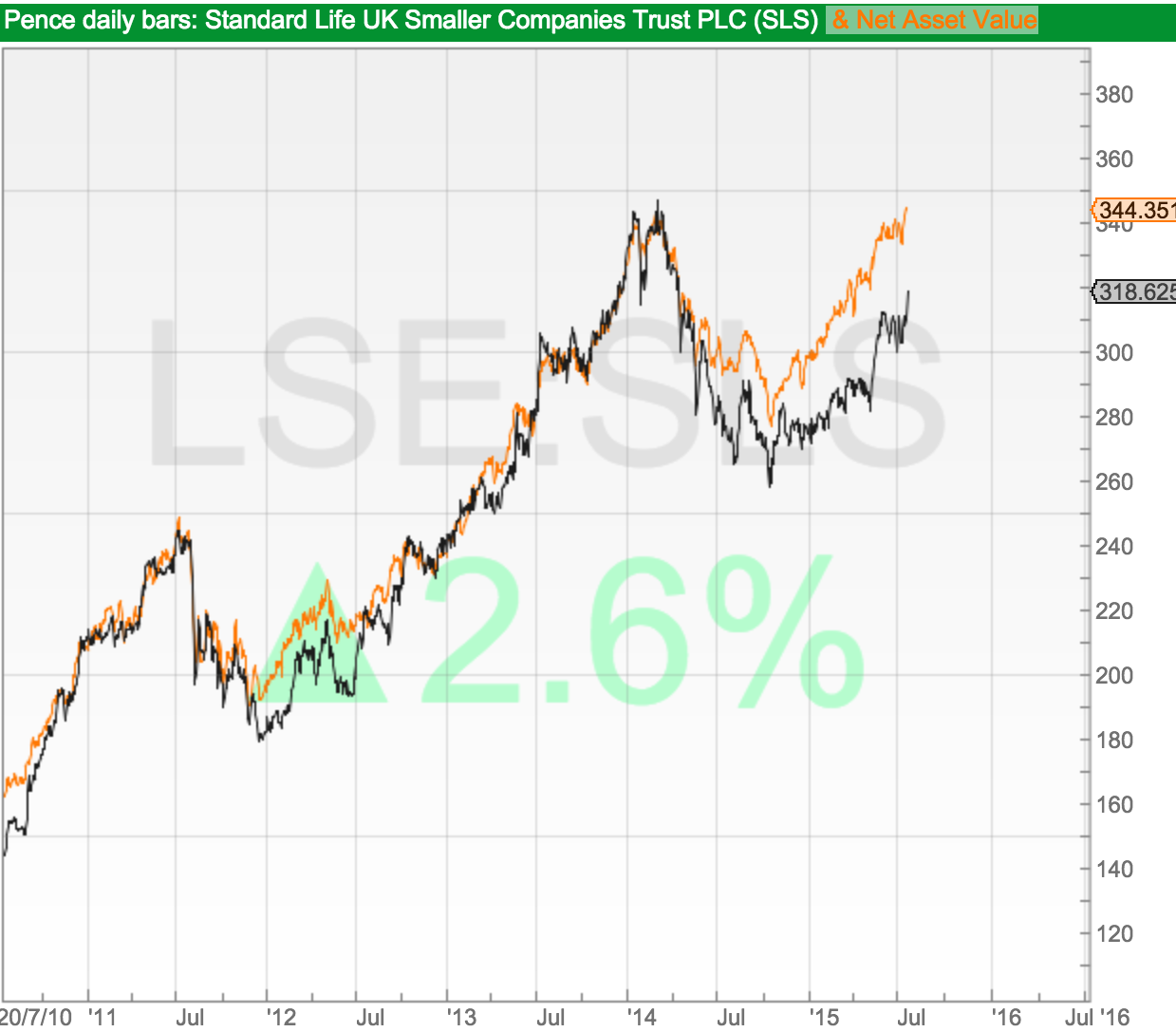 It is quite common for some investment trusts to have what is known as a discount control mechanism. This is where the trust says that it won't let the discount exceed a certain percentage. When the discount hits the limit then the investment trust typically buys its own shares on the stock exchange and cancels them. This increases the NAV per share (because the shares are being bought for less than NAV) and narrows the discount. Companies may also wish to stop a premium getting too big and may try to do this by issuing new shares.