ShareScript Studies
ShareScript Studies are added to the main chart and are similar to ShareScript Indicators. However, studies have a greater amount of flexibility and enable us to draw complex shapes and text on the chart in way that is not possible with an indicator script.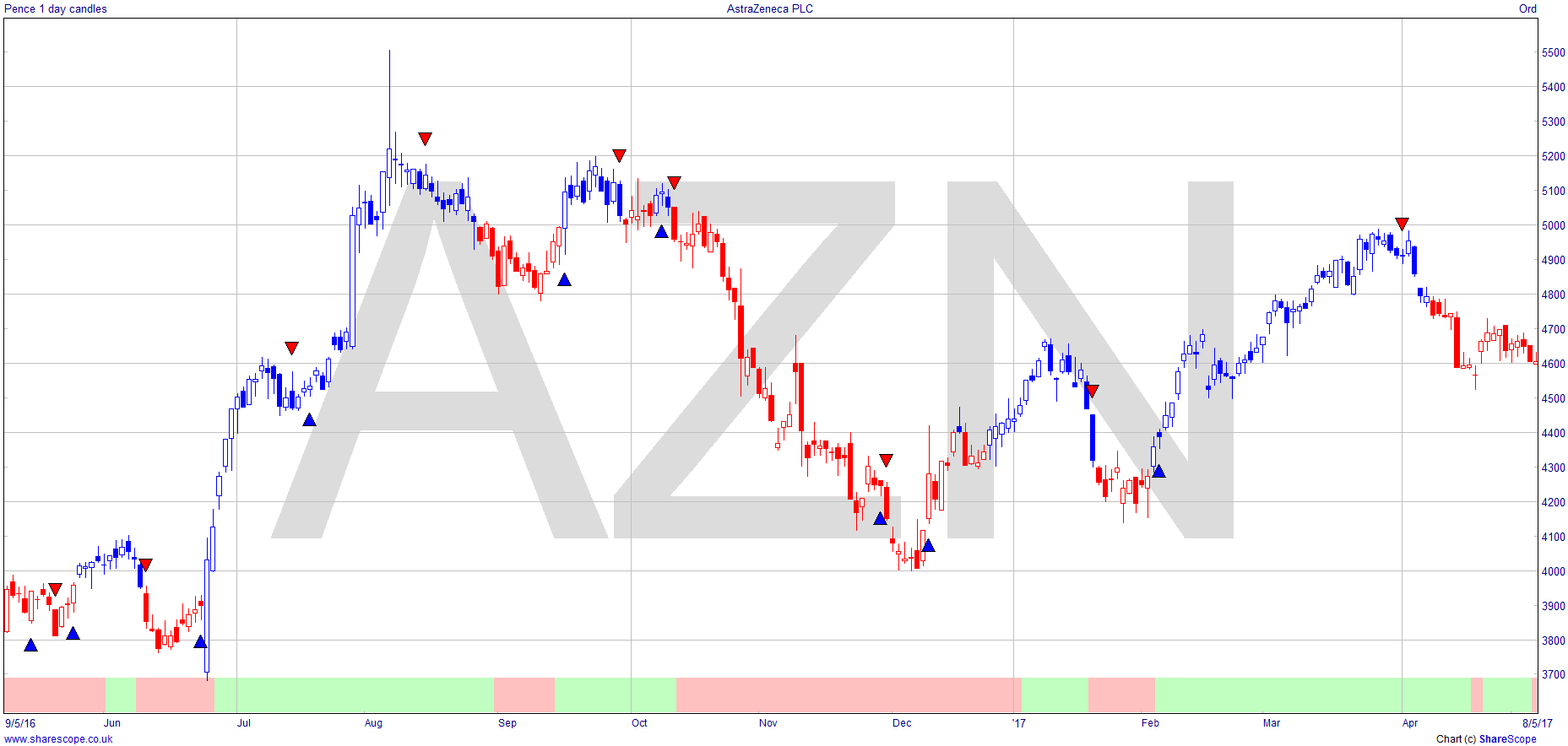 The Rahul Mohindra Oscillator (RMO) is being drawn in this example. You can see a ribbon is being drawn across the bottom of the chart, the candlestick colours are being determined by the study and it is also drawing arrows on the chart.
To add a ShareScript study:
Right click on the chart, move the mouse over Other main graph features and then select ShareScript Studies... from the sub-menu.

The ShareScript Study Manger will open. Click on Add.

If the script you wish to add is in the list of scripts on your computer select it and click on OK. Otherwise use the Script library to download and install the indicator script that you wish to apply to the chart.

This will cause the script to run. If the script has a dialog box included as part of its code then this will open and you will be able to make whatever choices required. Once complete click on OK.

The ShareScript Study will then be added to the main chart window.
To delete the ShareScript Study right click on the blue Study manager bar at the top left of the chart and select Delete Study. Alternatively you can right click on the chart, select Other main graph features then ShareScript Studies.... This will open the Study manager you can then select the script and click on Remove.
To learn more about using ShareScripts in other parts of the program click here.