Colouring Candlesticks
By default ShareScope will draw candles as either being filled or hollow depending on the Open and Close, however there are a number of different colouring options available to you. To access the colouring options, click on the Price colour button on the Graph Design dialog in both the Historical and Intraday graphs.
Historical Graph Design dialog: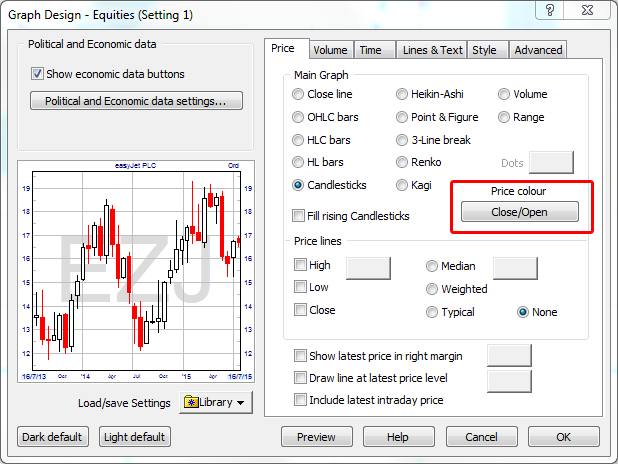 Intraday Graph Design dialog: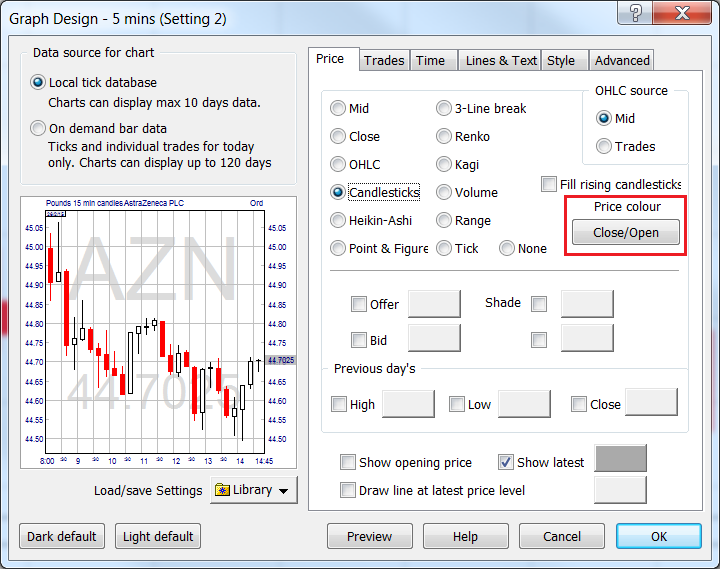 Price colour options: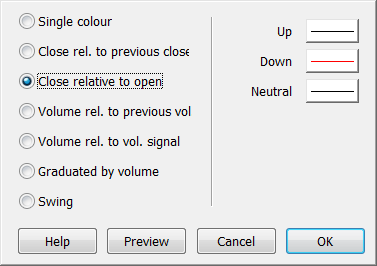 The traditional method of drawing candles is based only on the relationship between the Open and Close - an "up" candle is a hollow candle and a "down" one is filled. The following chart shows that all filled candles are red and all hollow candles are black. The green candle clearly shows a doji.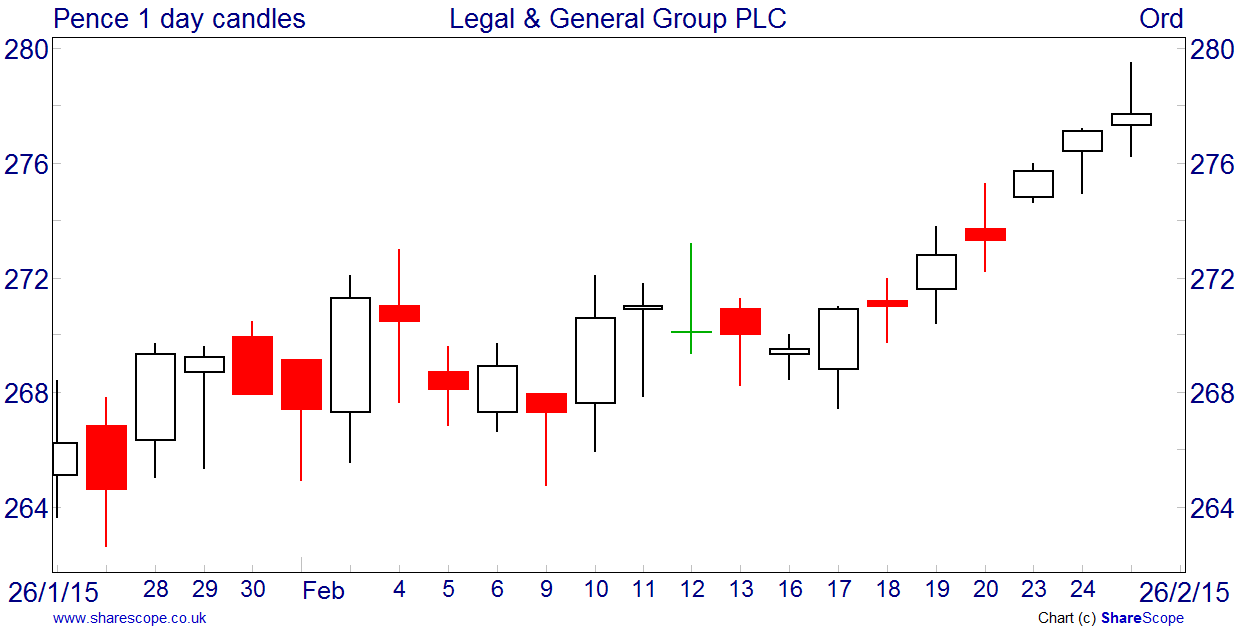 The chart below shows the same price action, however this time the "Fill rising Candlesticks" option in Graph Design has been selected. Some users prefer all the candles to be filled as it can make reading the graphs slightly easier - in this instance it is just the colour that will identify an up or down candle, so make sure your Price colour options are set to your requirements.