Customising the Compare view
Like the Dashboard on the Summary screen in the Financials view the Compare view has template fundamental selections for Non-financial, Banks and Insurance.

You can switch between these templates using the buttons at the bottom of the Compare view.
The Design button lets you customise what metrics are used for each of these three templates.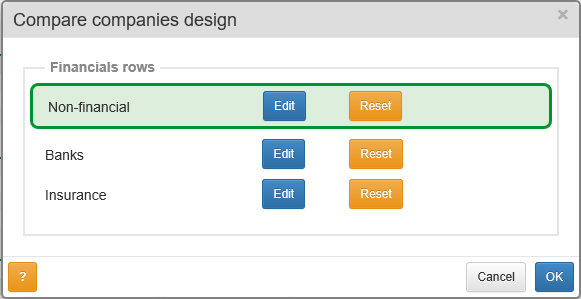 To change the metrics for one of the templates click on the appropriate blue EDIT button.
Each of the headline sections on the Compare view has a respective section in the Design dialog.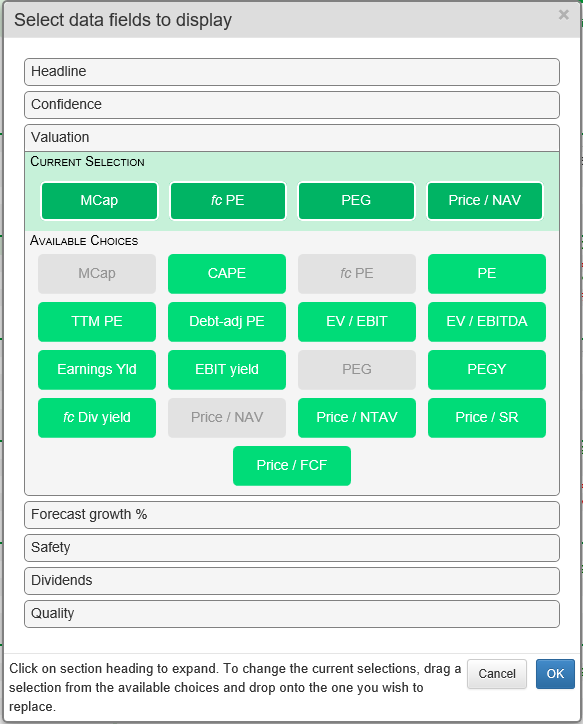 Click on one of the rows and it will expand to show current selected options and the alternative options available under that heading. You can then drag and drop up to four items from those available onto the Current Selection bar.
You can also remove items from the Current Selection bar and move them around on the bar.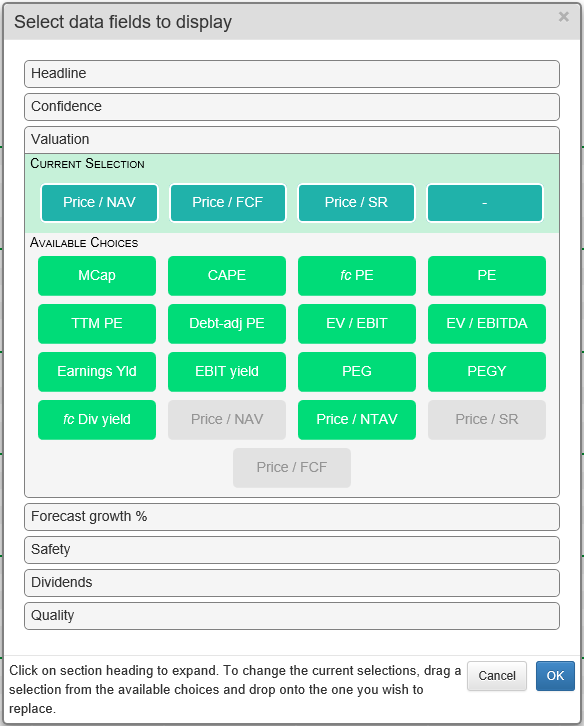 When you are happy with your changes click on OK.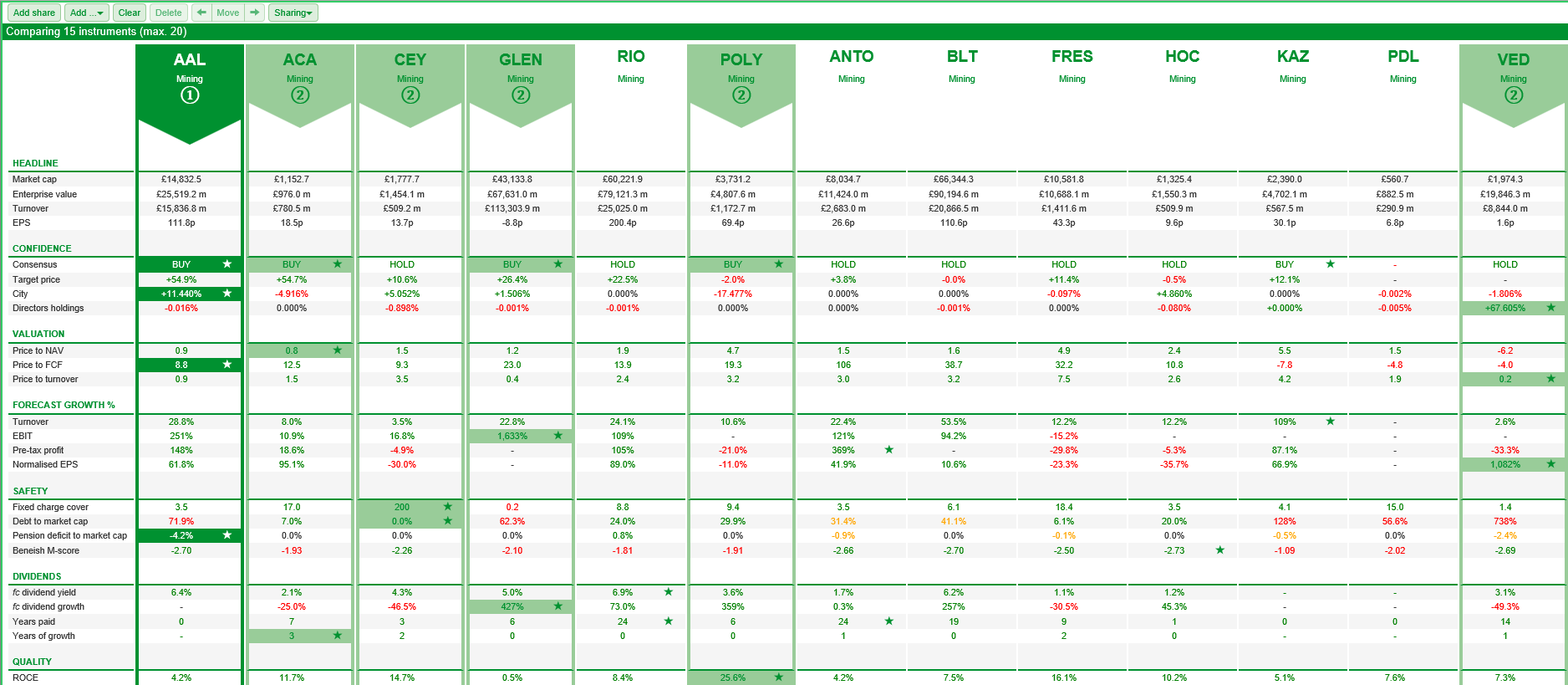 If you change the chosen metrics then the rankings will also change on the Compare view.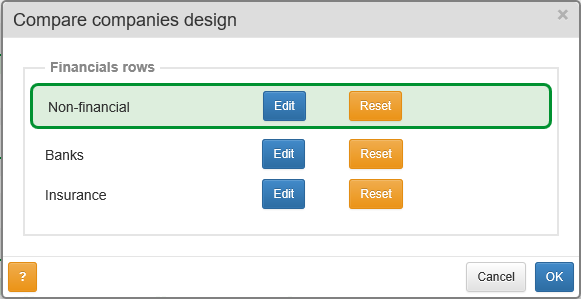 The orange Reset buttons are provided so that you can set each of the different templates, Non-financial, Banks and Insurance back to their defaults.

SharePad will ask you if you are sure before it resets the template for you.