Importing a transaction file into SharePad
In SharePad, press the

button and select Import portfolio from file.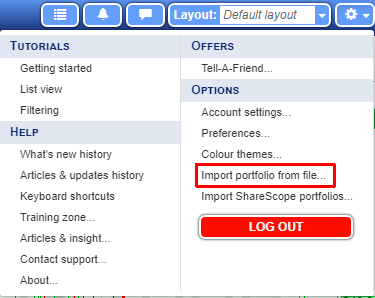 Select the format of the transaction file you wish to import, then press the Browse button which will let you select your file.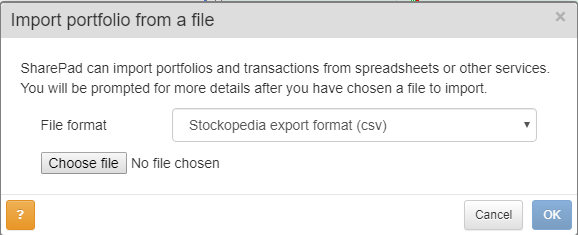 If you wish you can change the name given to the portfolio, then press OK to confirm.

The next screen will list all of the shares identified in the file. If SharePad can find more than one match for one of the instruments in your file it will default to the LSE-listed instrument. In our example, SharePad would match the identifier "GSK" with both the LSE- and NYSE-listed instruments. In this case, click on the Other button displayed next to the instrument to cycle through all matching items.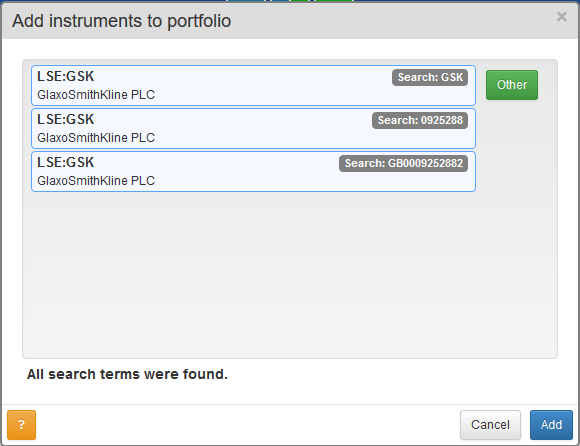 Once you are happy that the correct instruments have been identified, click on Add to import your portfolio.
Any transaction which could not be imported will be displayed as an error. You can correct any errors and re-import the file.