How to design your own market overview page
You can customise any of the existing settings or create new ones from scratch.
To create a new market overview setting, click on the Setting menu and select Create new: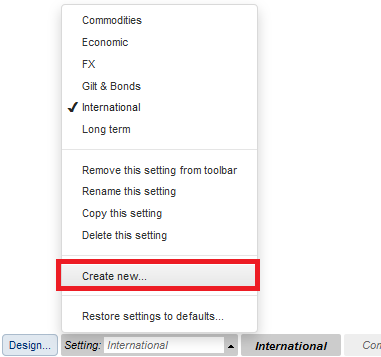 You'll be asked to enter a name for the new setting and then a blank setting will be loaded.
To customise a new or existing market overview setting, click on the Design button in the bottom left hand corner of the view. You will then see a box that looks something like this: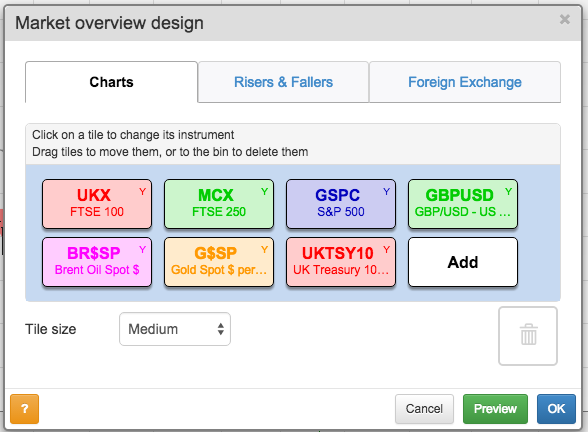 There are tabs for selecting the charts, the risers and fallers, and the foreign exchange rates.
Add new charts by pressing the Add button. I've chosen seven data charts that I am interested in but can add as many as I want. You have masses of data to choose from. If you want to get rid of a chart, just drag the tile to the dustbin icon on the right.
You can also set the tile size to suit the size of your screen.
Once you have chosen a tile you can customise it further. With the FTSE 100 tile - and all other chart tiles - in my overview page, I have the choice of data period I want to see. It can be daily, weekly, monthly, the last year, the last ten years or the entire history we have.
Click on a tile to see the options: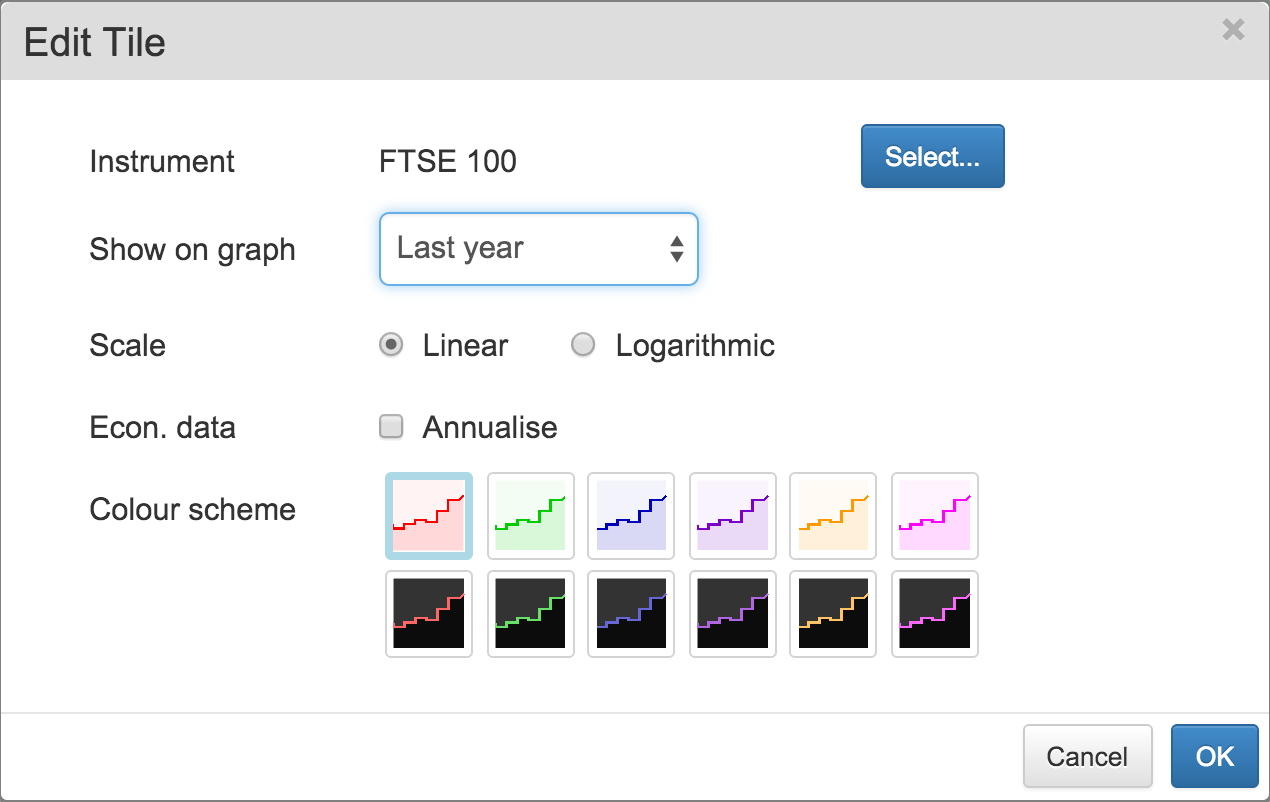 We also give you a choice of colours so you can design your page how you want it to look.
You can then choose which, if any, list you can display risers and fallers for.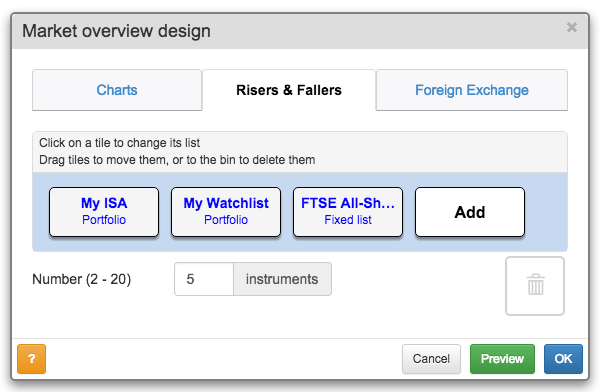 You can choose to show up to the top 20 risers and fallers for any list or portfolio. Here I've chosen to see the top 5 for my portfolio (by the way, this is not my real ISA portfolio), a watchlist of shares and the FTSE-All Share Index. Again, as with the charts above you can choose any data set you want. For example, you might want to see which exchange rates or commodities are rising and falling. Click on a tile to choose the list or portfolio.
If you are interested in foreign exchange rates you can add these too - in a matrix. There are 45 different currencies to choose from.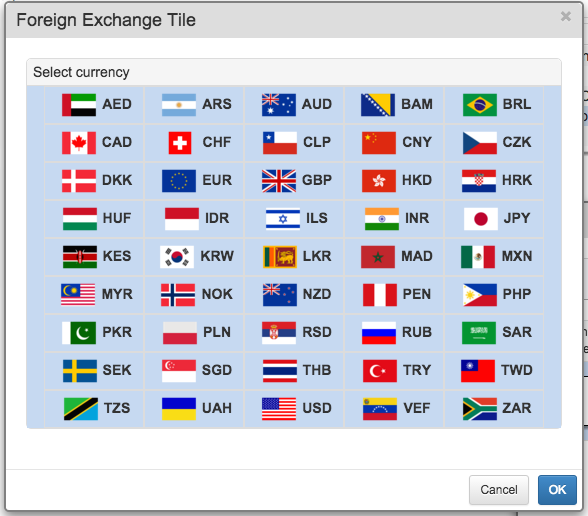 Once you have built your market overview, SharePad will save it for you on the Setting menu.