Filtering the news
Filtering the news allows you to show all of the stories that are part of particular category; contain a particular phrase or combination of phrases; or stories that have been assigned a particular news code by Dow Jones.

To filter the news select the Filter menu and then click on Set.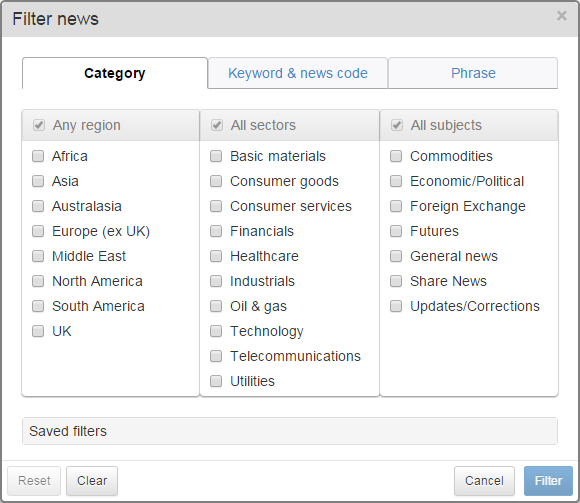 The Filter news dialog will open.
Category
You can set a filter to show any number of the options shown on the Category tab. For example you might be interested in news regarding North America, Middle East and Oil & Gas.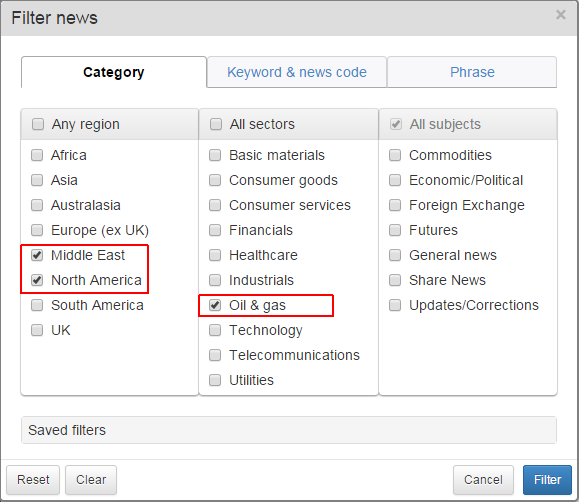 Note: for a story to be shown it has to be part of ALL of the categories that you have selected.
Keyword & News Code
Each news story is assigned one or more codes by Dow Jones when they issue the news story.

You can see these for an individual news story in SharePad by clicking on the little arrow to the right of the date and time on the pale green news story heading.
It is possible to filter the news using these codes.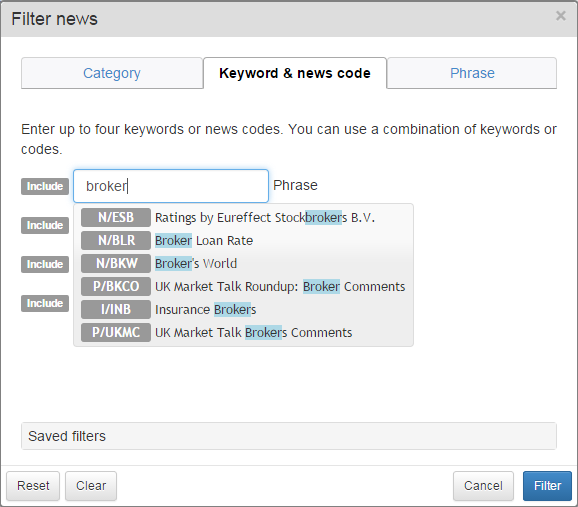 When you start typing in the Phrase section of the Keyword & news code tab SharePad will automatically start showing you a list of codes based upon the phrase you have entered.
In this case you could select UK Market Talk Roundup: Broker Comments to show a list of these particular news stories.
It is also possible to ignore the codes and just filter on a phrase. You have four fields available in which you can enter codes or phrases. These are combined so that the news stories shown must include all of the items you have entered.
Here a filter has been created to show all the news stories with the code P/UKMC, this is the code for UK Market Talk Brokers Comments, and the phrase "upgraded".
Phrase
The phrase tab allows you to set a single word or phrase as your filter criterion.
Here we have entered the phrase "profit warning". Only those stories where the phrase appears as written will be shown.
Note: Phrase filtering is not case sensitive.
Implementing the filter
Once you have input your filter details click on the blue Filter button. The news list will then be filtered by your criteria.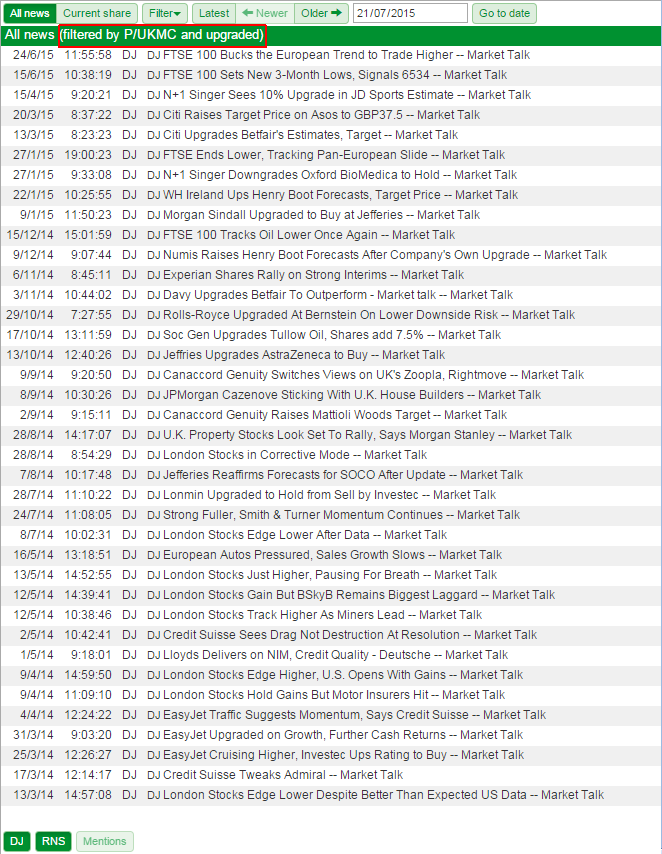 Here the news has been filtered by the key code P/UKMC and the phrase upgraded. You can see this is stated on the dark green bar at the top of the news window.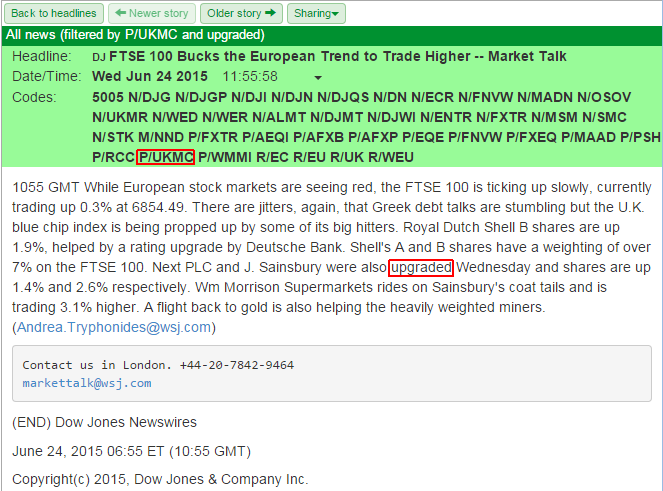 This is the first story in the list and we have highlighted the news code and the phrase in the story to show how it met the filter criteria.