The Directors' Dealings View
You can select the Director's Dealings view by clicking on the green DD button on the main toolbar.

This view provides details about who owns the company.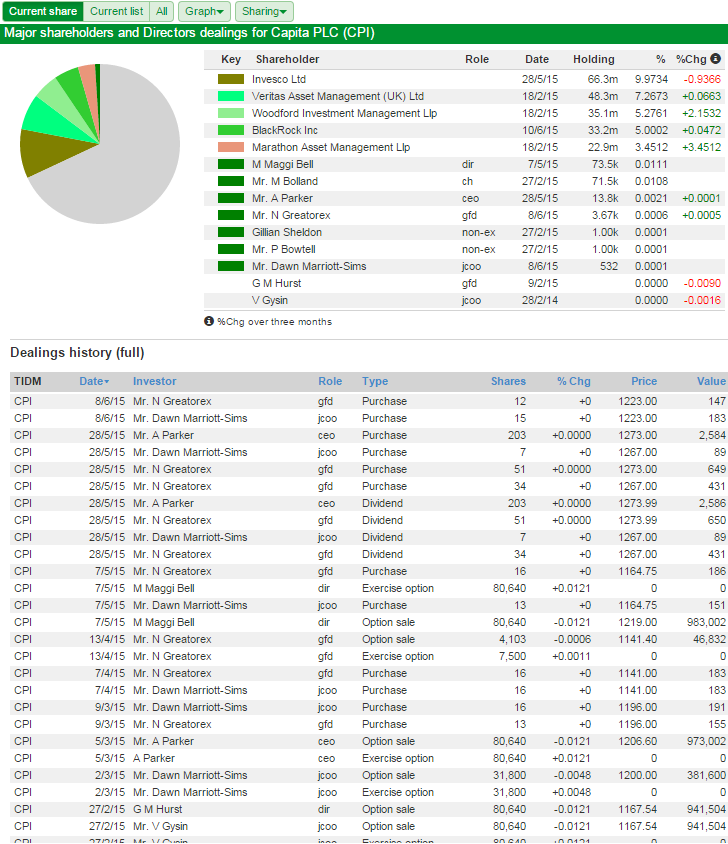 By default it shows details for the currently selected share. In the top part of the view is a Holdings chart and a table of the directors' and institutional holdings. Institutions (such as merchant banks and investment companies) have to declare holdings above 3% of the company's total number of shares.
The table also shows the change in holdings over the last three months which may indicate a change in sentiment towards the stock. If directors are buying when the share price is depressed, this may be a sign of confidence in the business. If institutions are selling it may be a sign that they consider the shares overvalued.
You can see above that Marathon Asset Management LLP has recently acquired a holding of 3.4512% in Centrica. This would have required them to declare their interest via the RNS news service.
Below the chart is table showing the Dealings History.