Financial statements
The company's full financial statements can be found under the Income, Balance and Cash tabs.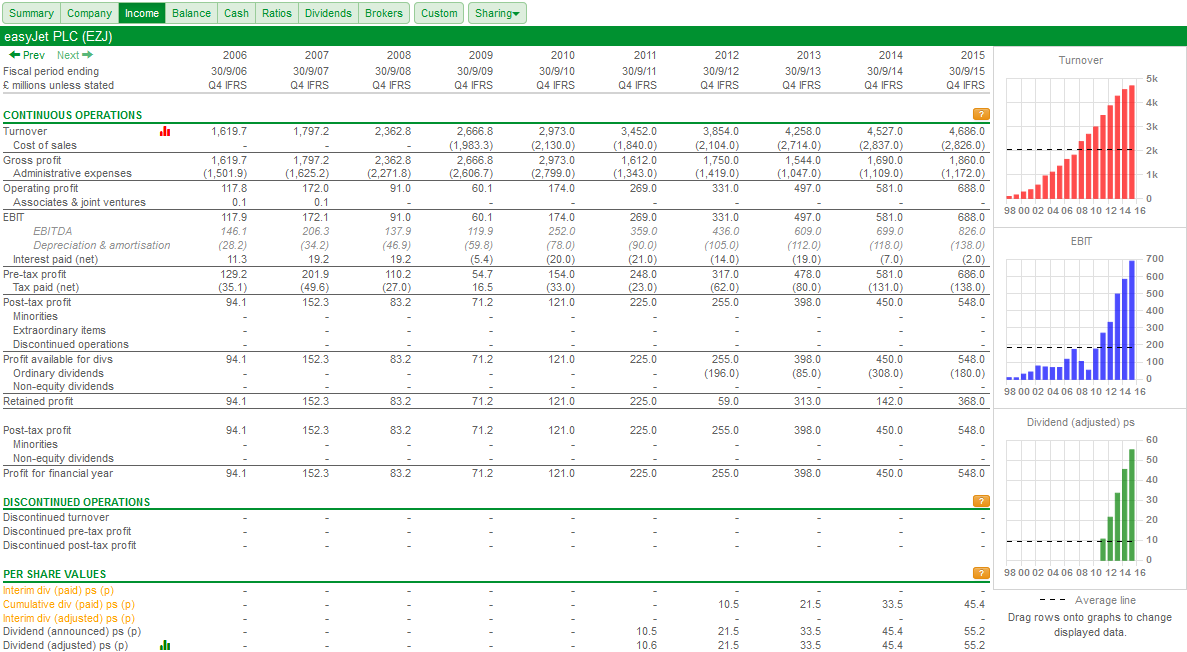 One of the most important aspects of SharePad is the amount of historical company financial data it contains. Where available, you can view twenty years or more of data. This can be extremely useful as it allows you to understand how a company has performed across good times and bad.
I often spend time looking at how companies fared before, during and after the recession of 2008-09 as well as points of stock market turbulence such as the bursting of the dot-com bubble in 2000 and the Iraq war in 2003 so that I can understand how they perform in different states of the world.
In my weekly articles, I frequently use the Financial charting tool in SharePad. If you don't use this feature, you can do something else very similar and very quick.
When you are looking at the financial statements or Ratios tabs in SharePad you can drag any item of data (e.g. Turnover) onto one of the charts on the right hand side of the view (these may be hidden on small screen sizes). With easyjet above, I can quickly see that the company has been successful at growing its turnover and operating profits (EBIT) in recent years which is always good to see.
Turning to its balance sheet (below), I can see that total borrowing is coming down and the value of shareholders' equity is going up which is reassuring. Cash balances have come down a little which needs to be investigated further.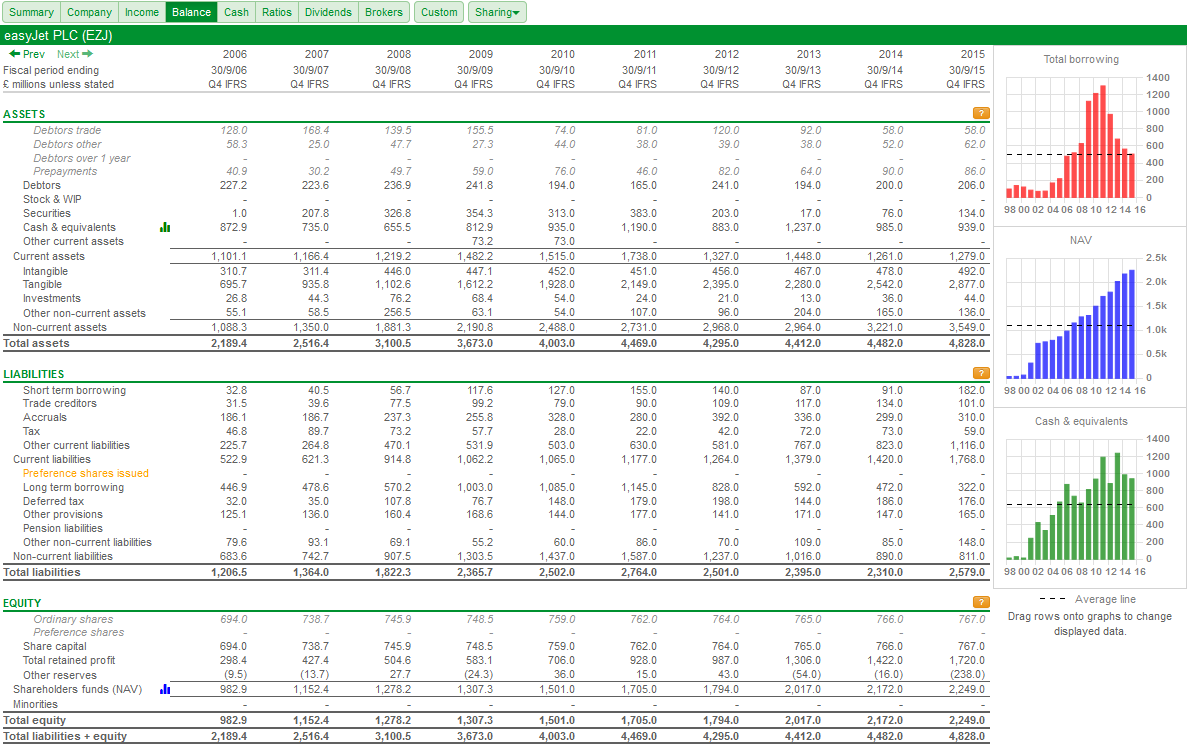 Moving on to the all-important cash flow statement, I can see that the trend in cash flow from operations looks reasonably healthy but that the company doesn't produce much free cash flow. In fact cash is flowing out more often than not. Could this be a major weakness which would lead me to avoid the shares?
The bottom right hand side chart in the screen shot below probably explains why. I've dragged Capital expenditure (investment in new assets) onto the chart and you can see that it has been very high in recent years. It is shown as a negative number because it is a cash outflow.