Introducing the capex ratio
Good businesses make high returns on the money that they invest. They also tend to produce lots of free cash flow as well.
As I said earlier, you can look for shares with high ROCEs and free cash flows. I do, but I've been spending more time looking at another number recently - it's called the Capex ratio. In SharePad we call it Capex to operating cash flow.
Capex ratio = Capex / Operating cash flow
Capex is short for capital expenditure which is the accounting term for the money a company spends on new assets. The capex ratio measures capex as a proportion of operating cash flow (which is the money coming into the business from selling goods and services). The ratio is expressed as a percentage.
In the SharePad table below you can see the ratio and its components calculated for Reckitt Benckiser.

In 2015, Reckitt Benckiser spent 7.8% of operating cash flow on new assets (capex). This is a very low number and is consistent with the amount of money it has been spending in recent years.
Providing a company is not under-investing and skimping on capex (for most businesses this would mean that capex is at least equal to its annual depreciation expense), the lower the capex ratio the better. A low ratio means that it costs less money to stay in business and there is more money available to pay taxes, interest and, above all else, dividends.
A company with a low capex ratio - as long as it does not have big tax and interest bills to pay - stands a much better chance of generating free cash flow for shareholders and higher returns on capital employed. These are the kind of companies that can make excellent long-term investments - when bought at a reasonable price of course.
Reckitt Benckiser has rewarded long-term investors. Take a closer look at some of its key numbers. Its capex ratio has been consistently low which in turn has fed through to good levels of ROCE, free cash flow and CROCI.
Now contrast Reckitt Benckiser with a company like Anglo American.

This mining company has a very high capex ratio. In recent years it has been spending over 80% of the cash coming into the business on new assets, leaving very little money left over for shareholders. Last year, all of its operating cash flow was eaten up by capex.
With the exception of 2011, Anglo American has struggled to produce any significant free cash flow with cash actually flowing out of the business. Its ROCE has collapsed.
Its financial position has also become much more stretched.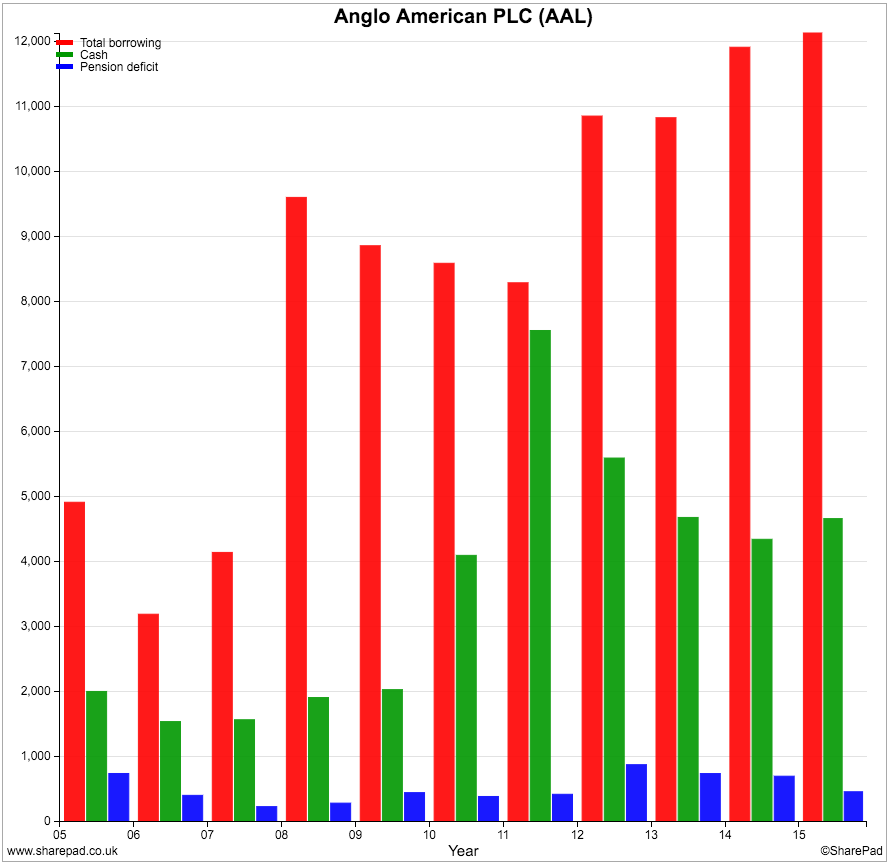 It has had to take on more debt as its cash flows have deteriorated. Interest and fixed charge cover ratios are falling.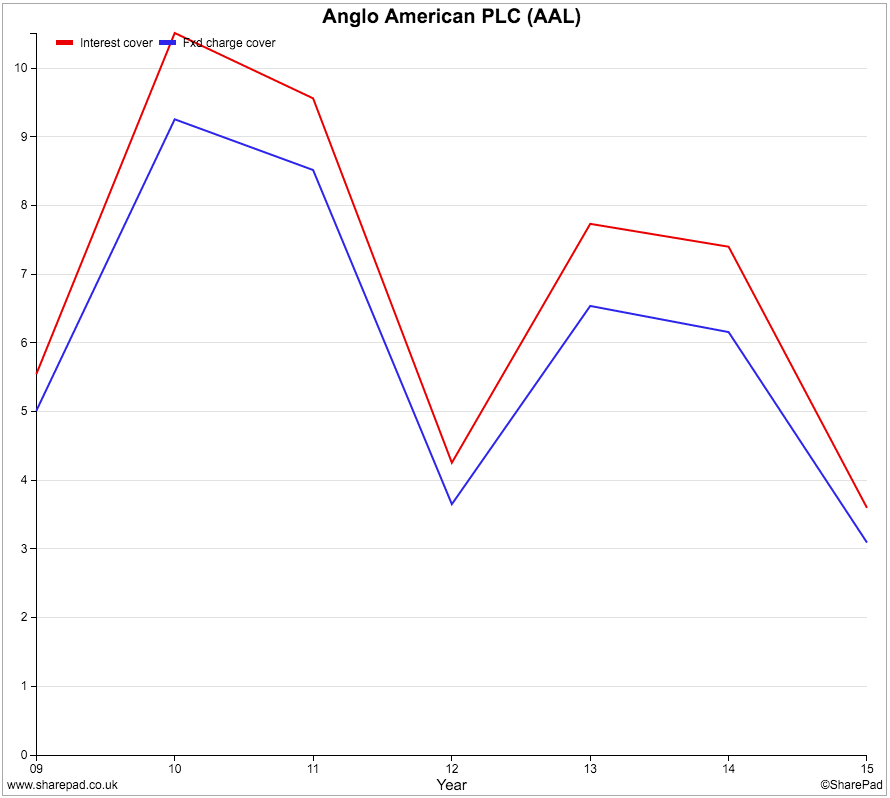 The point I am trying to get across is that companies with high capex ratios can be very risky. It often means that they have to take on more debt when times get tough. More debt means more interest to be paid which also means that there is less money left over for shareholders. In the worst case scenario a company could go bust and there could be nothing left for shareholders at all.
You won't be surprised to learn that Reckitt Benckiser has trounced Anglo American as a long-term investment. Over the last ten years Reckitt Benckiser shares have delivered a total shareholder return of 277% compared to minus 50.3% for Anglo American shares. In general it is much more difficult for high capex, asset-intensive companies to produce good, consistent returns for shareholders.