Bellway - recovering profits
Housebuilding has been a classic boom-to-bust sector. At the moment, the profits of housebuilders such as Bellway are booming. But how long will the good times last?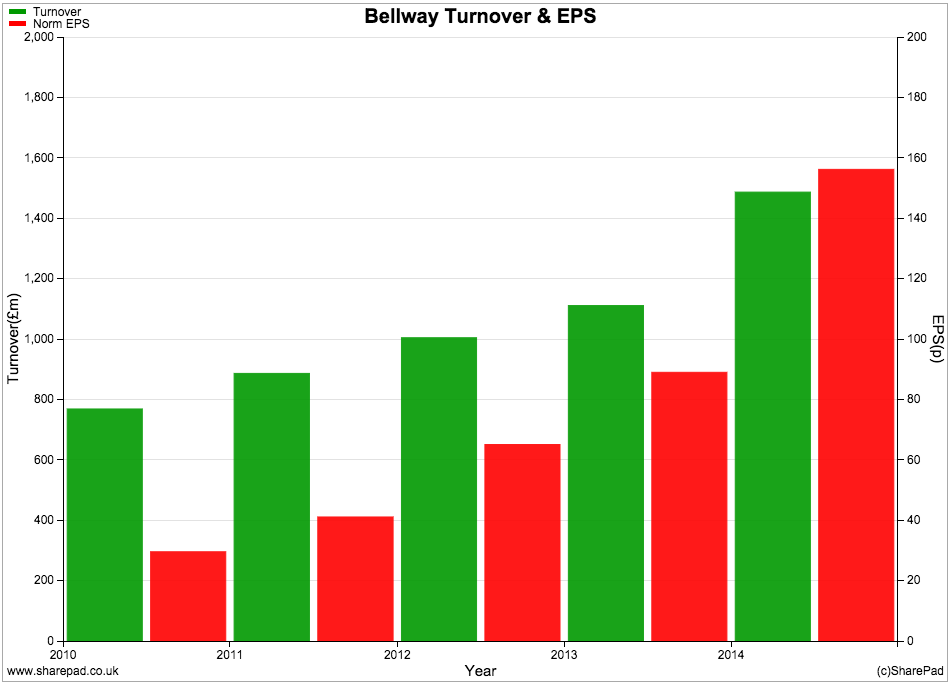 Bellway is a great example of what is known as a cyclical company. Its profits tend to move up and down in line with the economy and also what is happening to the housing market and house prices.
Have a look at the chart below. It shows Bellway's trading profits since 1988 (Yes, SharePad does have financial data that goes back this far). As you can see it was making next to no money during the late 1980s and early 1990s as both the economy and the housing market tanked.
Profits then soared during the late 1990s and for most of the early 2000s as Britain's housing market boomed. Then came the crash and Bellway started losing money. This was followed by a lacklustre recovery which has since picked up. Bellway profits are now at an all-time high.
I don't know if there will be another housing market crash but I wouldn't be surprised if there was and Bellway - along with other housebuilding companies - see their profits fall sharply again.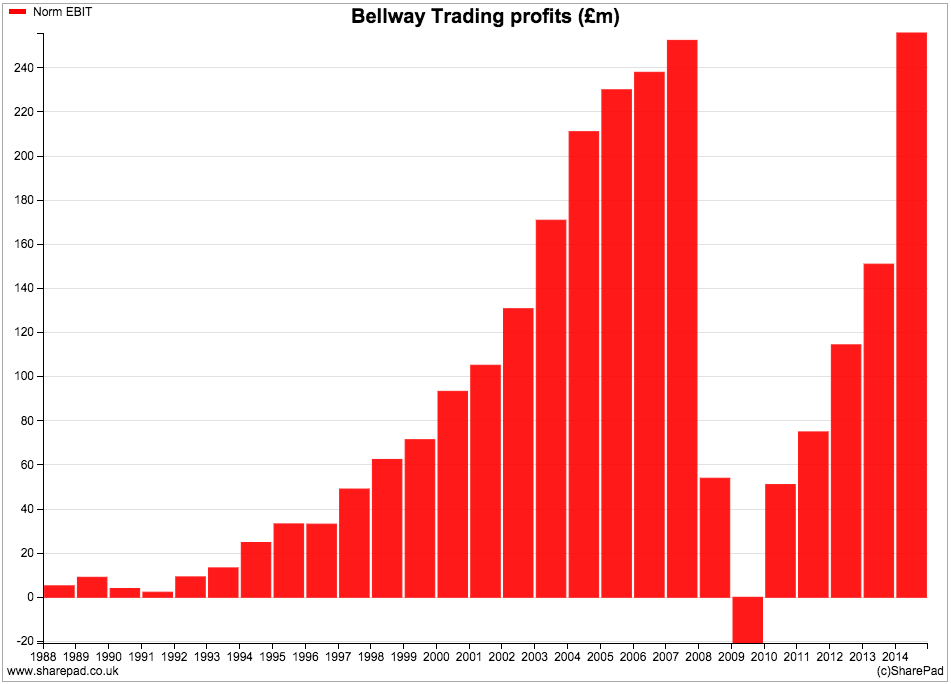 What this means is that the profit growth experienced by Bellway is very different from the growth experienced by the likes of Domino's Pizza or Whitbread. Bellway's growth is mainly due to the recovery from a previous trough. It is not due to a very long-trend of selling more houses at higher prices.
Its future growth prospects are arguably more difficult to call as well. Very few analysts called the top of the market back in 2007 and probably won't call the next top either. However, when it comes to cyclical companies you can get a rough feel for how near the top you are by looking at ROCE rather than absolute levels of profits.
Whilst profits are an all time high, ROCE is not. ROCE (profits as a percentage of money invested) peaked at around 30% in the mid 2000s compared with less than 20% now. The bull case for Bellway's profits is that profits and ROCE could conceivably go much higher if history is a reliable guide (it might not be, but we don't have much else to go on).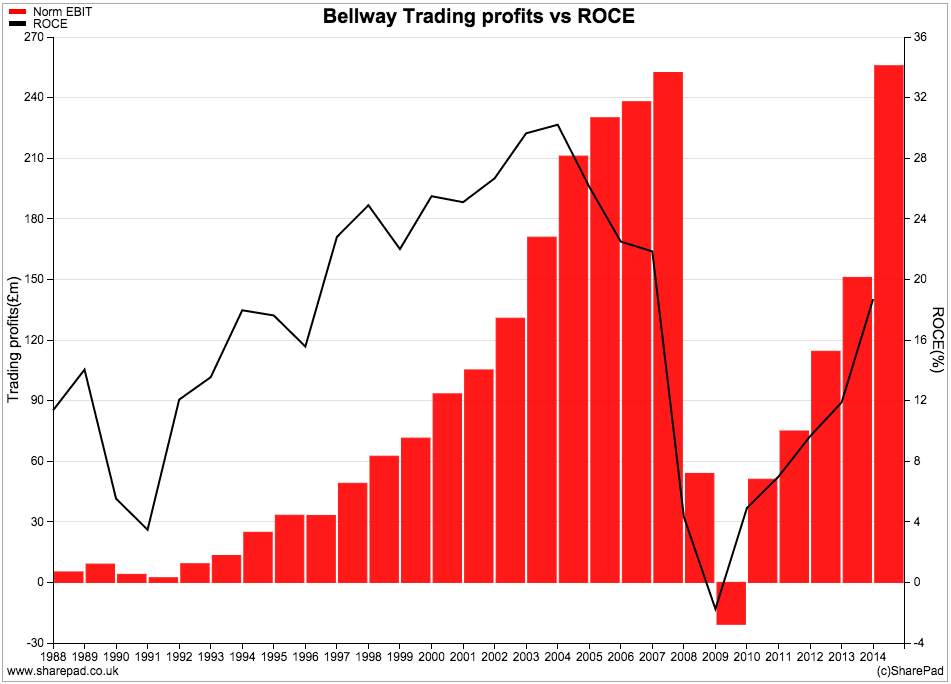 That doesn't mean that its shares are good value though. You need to look at the valuation of them and try and work out what's being priced in. You can use some of the new valuations tools in SharePad to try and work this out for yourself (click here to find out more)
If you come across a recovering cyclical company where ROCE has exceeded its previous peak, you should ask yourself what's different this time around? Businesses and industries can change for the better, but sometimes history can come very close to repeating itself.