Are the shares in or out of favour?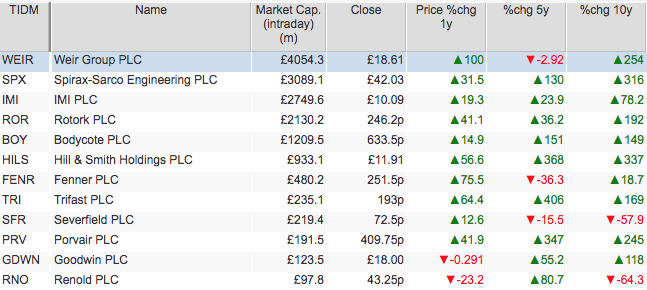 2016 has been a good year for most of the sector. Weir has been the standout performer with its shares doubling after a rough few years recently. It seems as if investors believe that the weakness in commodity markets is over and that the company can start growing again. This also explains the strong share price performance of Fenner.
As you can see, this is a sector that has produced some very dependable shares. Spirax, IMI, Rotork, Bodycote, Hill & Smith Holdings, Trifast and Porvair have all made money for shareholders over one, three and five years. Severfield and Renold have been poor long-term investments.

Sentiment towards shares in this sector is very positive. Many shares are close to their 52 week highs. Even laggards such as Renold are some way off their 52 week lows. This seems to be a sector that currently has a lot of momentum behind it. Will it continue in 2017?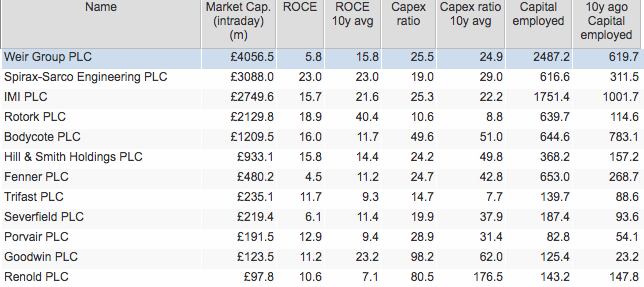 A look at the ROCE column shows that there are some decent businesses in this sector. Spirax-Sarco is the standout in terms of consistency. Its ROCE has been remarkably stable over the last decade.
The company has put this consistency to good use by doubling the amount of money invested in its business which has seen it post good rates of profit growth. If you were looking to invest money in the Industrial Machinery sector, then Spirax looks like a company to spend some time learning about.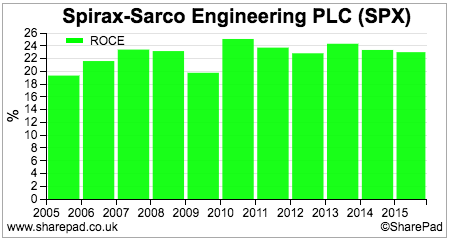 At the opposite end of the quality scale is industrial chain maker Renold. It has struggled to make acceptable returns on capital for a long time.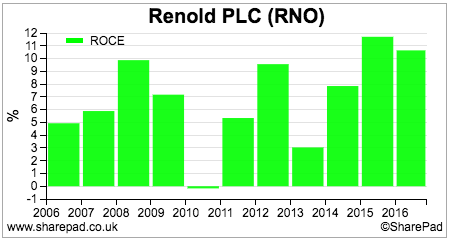 Rotork has had a difficult couple of years, having been the sector's star performer in term of ROCE. If the oil & gas sector starts ordering more of its valves and actuators then this may be the share to keep a keen eye on in 2017.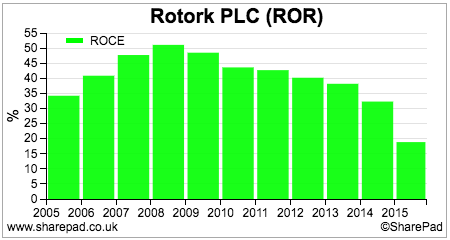 Arguably the key attraction of many of the companies in this sector is their low capital intensity. They don't seem to have to invest a lot of money to make money and this feeds through into very decent ROCE.
A capex ratio - the amount of trading cash flow ploughed back into the business - of below 30% is a desirable characteristic of a company. Rotork, Spirax and IMI stand out in this respect. Bodycote is very capital intensive. It is currently earning a high ROCE but it has been vulnerable in the past to recessions where ROCE has collapsed.