Falling prices
A sharply falling share price is a clear sign of distress. The bigger the fall, the bigger the potential distress and possible opportunity.
Below you can see that I have ranked the biggest fallers in the FTSE All-Share this year starting with the biggest. There are then a number of other price columns I can add to this list to give me some more useful information.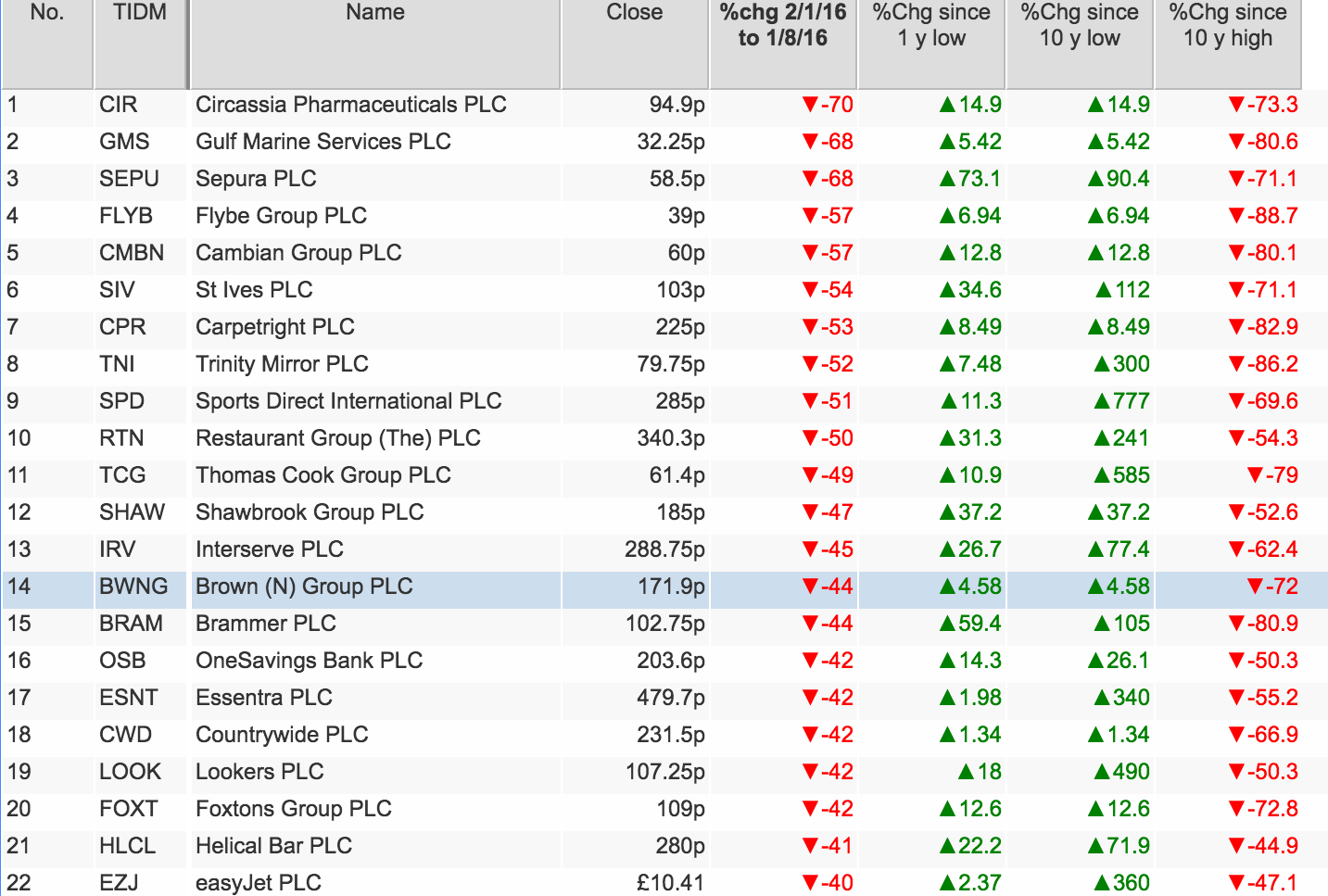 The first extra column is telling me how far a company's share price is from its one year low. This tells me if the price is at its most depressed for the year or whether it has already bounced and a recovery could be under way. A share price that has already bounced off its low might be attractive to some momentum traders. Others might want to look to buy a share where there is more pessimism baked into the share price and where there has been no bounce.
Share such as Gulf Marine, Flybe, N.Brown, Countrywide, easyJet and Essentra are still fairly close to their one year lows. Others such as Sepura, Brammer and St Ives have bounced strongly off their lows.
Another useful indicator to look at is to see if a share is close to a multi-year low and also how far it has fallen from a long term high. Shares at multi year lows are usually very depressed indeed and could be heading for trouble.
I've asked SharePad to tell me how far away share prices are from their 10 year low. Some shares haven't been around that long, so it is a good idea to look at the price as well.
For example, N. Brown's share price is close to its 10 year low. A look at its share price chart is telling me that the shares are trading at similar levels seen in the financial crisis of 2008-09. They have also fallen over 70% from their 10 year high. By the look of things this company is in a bad way.