SharePad & ShareScope can help you find shares that fit your rules
If you are going to manage your own investments, you should seriously consider subscribing to suitable investment software like SharePad or ShareScope to help you find attractive investment opportunities. For example, SharePad has filtered the FTSE 350 for stocks which meet the criteria above and found 20 matches. Of these, it is pretty easy to understand the businesses of JD Sports (sports clothing retailer), Stagecoach (public transport) and Inter-Continental Hotels.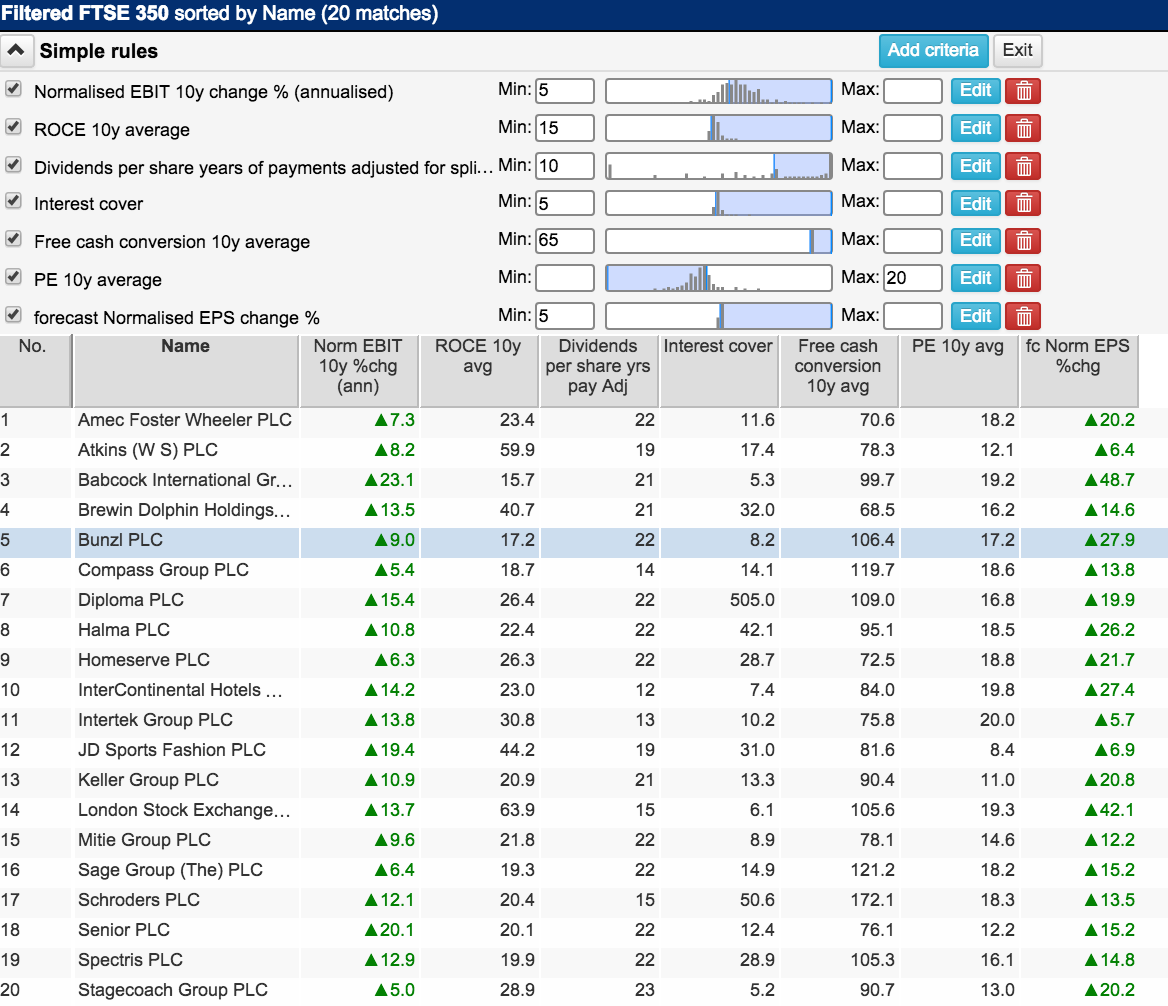 Alternatively, your broker's website may help you find out some of the information - like dividend record and profit growth. Once you have identified some interesting-looking shares, call your broker and ask them about the more in-depth items such as interest cover, free cash conversion and returns (ROCE).
You can learn more about investing on Phil Oakley's page.